Enjoy Deeds Bar and Grill in their all-new sports bar at the beautiful clubhouse
—Magical moments and memories are made under the gorgeous Central Coast sky, at Paso Robles Golf Club. Golfers love to experience the beauty on this well maintained, scenic course.
Paso Robles Golf Club hosts many premier golfing, business, and social events on the Central Coast. As a staple in the community, it has made an impact on so many lives and serves as not only a place to enjoy a wonderful round of golf, but also as a place where friends and family can gather together to share great times. They have a very active calendar for golf, and every day something new is going on. Toast to life with friends at the large bar, and enjoy a glass of Paso wine after an enjoyable day on the green.
The Club is the place to be where locals hang out, and visitors are treated as old friends. Enjoy a round on the 18-hole course with family, friends, or business associates. Owner Mike Rawitser has a lifetime of experience operating golf courses in California, and said, "The golf course has a great superintendent who is responsible for the look and upkeep, Doug Westbrook. He's done a remarkable job on the course, and people come from far and wide who haven't played here in many years are impressed."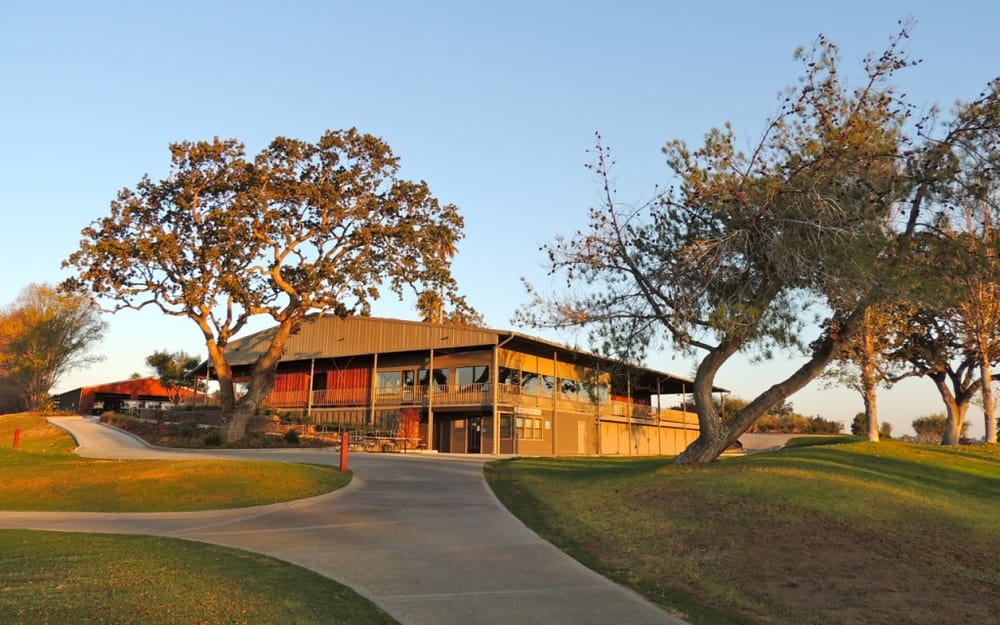 Feeling hungry during your visit? Have a hearty breakfast, lunch, or dinner at Deeds Bar and Grill. Lorena Lopez and Jorge Quintero, formerly owners of the Golden Oak Grill in Paso Robles are the executive chefs. On Monday nights, try the excellent prime rib and watch a game of football on one of their 16 different HD TV's. Wednesday nights, dance to live music on the veranda. This year, they redid the entire interior, and flip-flopped the bar and banquet room, receiving rave reviews. The new banquet and event room is called Ventana, overlooking the course with views of the ponds, and magnificent oak trees.
The bar, restaurant and Ventana room all open up to the veranda, through convertible doors, presenting what many guests described as the most beautiful room in Paso Robles. Visit Paso Robles Golf Club and Deeds Bar and Grill. Feel the warmth of this beautiful facility. "There's no place like it."
Customers love the golf course, events, and restaurant. Jessica McCrum said, "This place has really come a long way. Was just here for a company Christmas party and I was so impressed. The servers/bartenders were very friendly, and the food was amazing! We were served a special vegan dish that was absolutely delicious. 10/10 excellent experience all around. Will be back on a regular day to check it out again."
Paso Robles Golf Club is located at 1600 Country Club Dr. in Paso Robles. Open from 7 a.m.-8 p.m., 7 days a week. For more information, call (805) 238-4722 or visit www.pasoroblesgolfclub.com.
-Cassandra Frey
comments