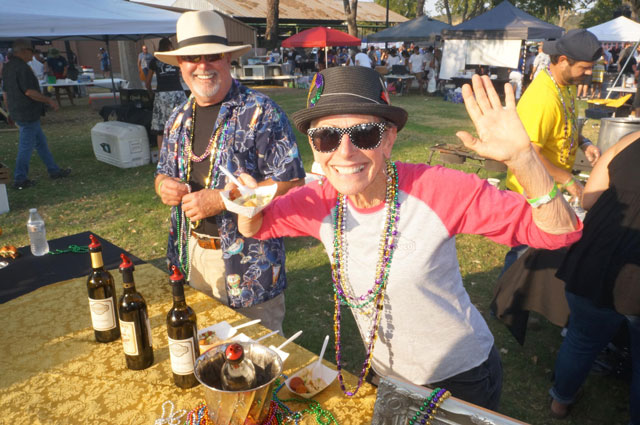 The 21st annual Winemakers' Cookoff is set to take place on Saturday, Aug. 10 from 6-9 p.m. at the Paso Robles Event Center. The event, sponsored by the Paso Robles Rotary Club and presented by Stifel, brings visitors from all over the country to this community to showcase the quality of life we all share here in Paso Robles.
While guests enjoy food and wine from 30 different local wineries and specialty breweries, local high school students benefit in the form of college scholarships that are awarded by Rotary from the proceeds of this event. To date, the Paso Robles Rotary Club has raised over $750,000 toward this effort. Rotary is now the largest scholarship donor at the Paso Robles High School. In 2018 the Paso Robles Rotary awarded $75,000 in scholarships for high school seniors.
With wineries vying for the Judges' Choice and People's Choice Awards, those who attend will sample award-winning wines, beer, and incredible food pairings. Enjoy live music by Julie Beaver and the Rockin' B's experience some of the best Paso has to offer in a single three-hour event at the fairgrounds. Each year, an estimated 1,500 people attend this exciting affair.
Nestled between Monterey and Santa Barbara, and just inland from Hearst Castle, Paso Robles is home to the third largest wine region in California and is one of the fastest growing wine regions in the state. Close to the mountains and the beach, the area provides something special for everyone who visits.
Tickets are $90/pp ($50 designated driver) and include a commemorative wine glass. Must be 21 years old to attend. For more information on the Winemakers' Cookoff, or to volunteer as a winery or brewery to participate, go to www.winemakerscookoff.com.
comments