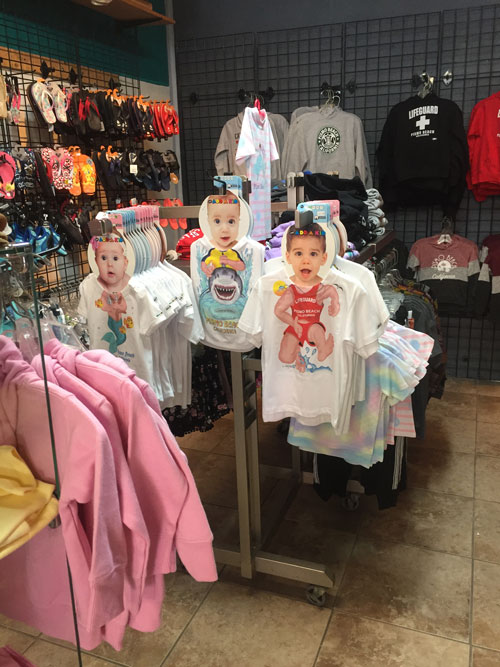 The shop provides items for tourists and locals alike
For the past 15 years, Ashtie's Beach Shack in Pismo Beach has supplied tourists and locals with necessary beach-themed items, boutique clothing, souvenirs, and more. Ownership of the shop changed in early 2017, and the new owners have carried on the tradition of providing quality merchandise to the Central Coast community.
"Our prices are some of the best in town… the quality is very good, and customer service is very high on our list," said Bob Wexler, who owns the beach shack along with his wife, Cat Wexler.
Popular and inexpensive items at the store include sweatshirts in multiple sizes to suit each customer, Baja shirts, blankets, sandals, and swimsuits. Kids items are also for sale, such as shirts and onesies. Many of the products pay homage to the local area, with graphic t-shirts displaying Pismo Beach in lettering and sweatshirts with the California bear displayed. Hats are also available, ranging from baseball caps to straw wide brim hats. The products are affordable, so the whole family can stock up on fun goodies and clothing for a good price.
Ashtie's Beach Shack also stocks the Earthly Body brand which has products such as lotions, candles, and shower gel produced with hemp. One popular product from this brand available at the shack is CBD Daily, which can help relieve joint pain and aches.
While tourism is a big draw to Ashtie's Beach Shack, there are plenty of high end items that will satisfy the local community. Tourists from all around the world travel to the Central Coast and visit the shack, including guests from Australia, France, England, Germany, Canada, Dubai and more. The beach shack is also conveniently located close to the Pismo Beach pier for beachgoers to stroll over to the shop and towards the beach. In addition, there are multiple stores and restaurants near Ashtie's Beach Shack for an enjoyable day exploring the community of Pismo Beach.
Ashtie's Beach Shack is a shop that tourists and locals will appreciate for the friendly customer service, affordable merchandise, and overall fun atmosphere.
Ashtie's Beach Shack is located at 240 Pomeroy Avenue in Pismo Beach. For more information call (805) 295-5055 or visit their Facebook page at Ashtie's Beach Shack.
—Sadie Mae Mace
comments