Bon Niche Cellars earns gold and silver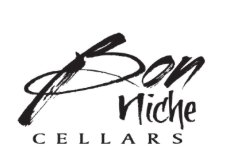 Bon Niche Cellars is pleased to announce the results of the highly acclaimed San Francisco Chronicle Wine Competition!
GOLD!
Bon Niche Cellars
2010 Escaliers
A unique red blend of Zinfandel, Malbec and Petit Verdot
SILVER!
Bon Niche Cellars
2010 Voyage
Tasty combination of Syrah, Cabernet Sauvignon and Merlot
These wines haven't been released to the public, yet. Order today and enjoy both of these excellent wines now.
Award Wine Package includes one bottle each:
2010 Escaliers
2010 Voyage
Receive both for $75.00 plus tax
No Shipping within CA if ordered before January 31st.
For more details, email: acquire@bonniche.com
Subscribe to weekly travel news
comments