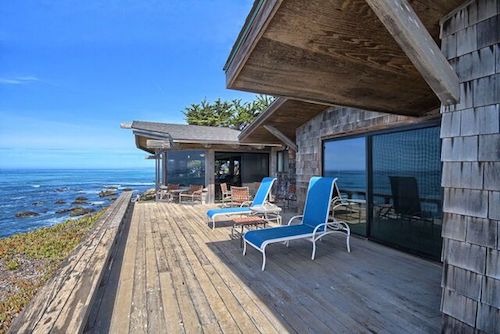 The homes are in perfect locations to enjoy the Central Coast
-Cambria Vacation Rentals has delighted tourists since 1991 with their spectacular homes located around Cambria that encompass the pristine nature and small-town feel that represents the Central Coast. There are about 25 homes available to rent within seven property locations with ocean views, close proximity to parks, and much more.
"We care about our neighbors as much as we do our homes. No noise, no rowdy people, we're careful about who we rent to," said Janet Huff, who owns Cambria Vacation Rentals with her daughter, Heidi Huff.
Some of the most popular homes include 2166 and 2675 Sherwood, 430 Orlando, and 275 Stafford. The most popular properties are Moonstone Beach and Park Hill, which is located near the ocean and a small park. The company is very particular in which homes to allow for rental purposes due to their mission of quality service and also bringing in homes in popular areas of Cambria, according to Janet Huff.
Each home offers different amenities, such as Keurigs, wireless internet, barbeques, gas log fireplaces, and more. There is a five night minimum for select holidays and during the busy season, but most guests choose to stay for seven nights. The offseason has a two-night minimum.
"[What makes Cambria Vacation Rentals unique is] our personalized service. We've been here, mother and daughter, since 1991. We have a really good reputation," said Janet Huff.
To rent a home, bookings can be made online or by calling the company directly.
Cambria Vacation Rentals is located at 784 Main St., Suite A, in Cambria. Open Monday through Saturday from 10 a.m. to 4 p.m. Closed Sunday. For more information call (805) 545-5079 or (805) 927-8200 or visit cambriavacationrentals.com.
—Sadie Mae Mace
comments