Relax and enjoy life
A quiet town, Cayucos invites folks to slow down, smell the ocean air, pick up sand dollars and never take life for granted. The broad main street recalls the days of stagecoaches and cowboys, and the Saloon is still a great place for after-hours drinks. You can also play a game of pool or a hand of poker there. For a drink with a view, try Schooner's across the street.
The livery station gave way to Nelson's Garage, but the Cayucos Barbershop still keeps coiffures in order. Cayucos is a town in tune with its past, but is also preparing for its future.
Cayucos is the number one destination on the Central Coast for antique shoppers, and a great place to just cool down and get away from the heat. It is the perfect beachside town for renting a beach house and enjoying a week of sand castles, sunsets and relaxation.
Tourism is the local economy's largest industry, and Cayucos offers many nice hotels and beach house rentals for the weary traveler.   .
Attractions
Public art
Cayucos has a number of public murals and sculptures on display at various locations. The art includes a "Mosaic Sculpture Honoring Indigenous People," an underwater scene of the Cave of Mysteries, and more. Visit cayucos.org/muralsociety for a map of the art.
Explore tidepools
Rocky areas around the pier on Cayucos State Beach are great areas to find tidepools. Estero Bluffs State Park north of Cayucos is another area with plenty of tidepools. Depending on the tide, the animals that can be seen in tidepools include small fish, shrimp, sea stars, hermit crabs, anemones, sponges, sea urchins, tube worms, sea cucumbers and many, many more. Please leave the tidepools exactly as you found them. Tidepools are special, fragile systems and disturbing the animals and plants can cause harm.
Fishing
Fishing on the pier and from the shore of Cayucos State Beach is a favorite activity for locals and visitors. No fishing license is needed. Surf fishing is also allowed but a license is needed. Deep sea fishing is also available from local commercial fishing businesses.
Beach activities
The Cayucos State Beach stretches five miles south to Morro Bay. Run, jog, or walk as far as you like. Leashed dogs are welcome. Other beach activities include surfing, boogie boarding, kayaking or sitting in the sand and building sand castles.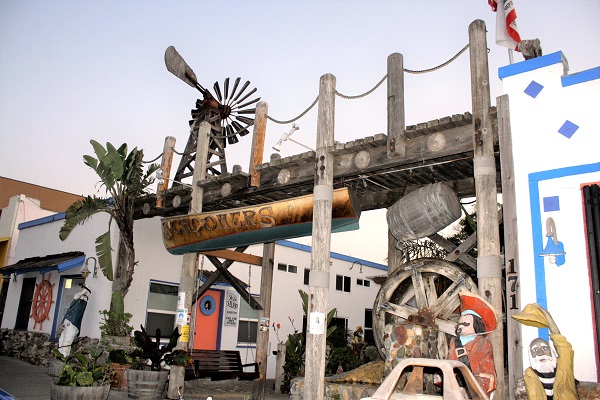 Dining & Drink
Cayucos Sausage Company
Cayucos Sausage Company is a seaside delicatessen that makes gourmet sausages with the finest ingredients and never uses preservatives. In addition to the sausages they are an upscale full-service deli and meat market. Located at 12 N. Ocean Avenue, Suite 121, Visit cayucossausage.com, (805) 900-5377.
Schooners
Some of the best outdoor beachfront dining on the Central Coast! Schooners offers fresh seafood, steaks and daily specials for the whole family. Located at 171 N Ocean Ave. Visit schoonerscayucos.com, (805) 995-3883
Brown Butter Cookie Company
The Cayucos bakery is the flagship for the Brown Butter Cookie Company where all the handmade cookies are baked and shipped to the San Luis Obispo and Paso Robles shops, as well as to retail locations and to you when you order online. Housed in "Big Red" at 98 Ocean Ave. stop in and have a cookie. Visit brownbuttercookies.com or call (805) 995-2076.
Duckie's Chowder House
Located at the entrance to the Cayucos Pier and serving both New England and Manhattan clam chowder, this restaurant also serves other seafood dishes, burgers, chicken sandwiches and salads. Visit duckieschowder.com or call (805) 995-2245.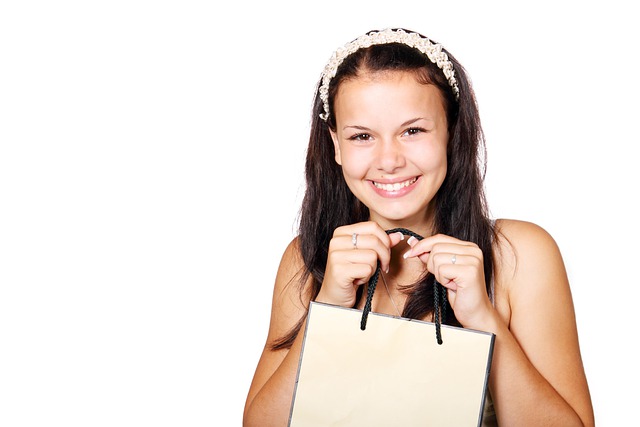 Shopping
Cabana Jewelry & Gifts
The artists at Cabana Jewelry & Gifts create one-of-a-kind, high-end designer sea glass jewelry made from sea glass found on Cayucos Beach and abroad. You will never see one like the other, come find a piece to bring home today! 14 North Ocean Ave., Cayucos. Visit facebook.com/Cabana-Jewelry, (805) 459-1480
Remember When
An antique collective with over 50 vendors for your browsing and collecting pleasure. Antiques, vintage, jewelry, gifts and more. Located at 152 N. Ocean Ave., Cayucos. Follow on Facebook.com/rememberwhenantiquemall or call (805) 995-2074
American Pie Antiques
Expect the unexpected at the corner of Ocean Ave and 9th St. in non-glitzy Cayucos. Operating since 1972. Now open Fri. and Sat. 10 a.m. to 4 p.m. and by chance. 890 S. Ocean Ave., Cayucos.  (805) 995-1101.
McLean Jewelry Design
Handmade gold, silver and platinum jewelry, gemstones from around the world. Tahitian, South Sea and fresh water pearls, jade, diamond engagement, wedding and anniversary rings. Mens stainless jewelry. Owner Tim McLean has over 36 years experience in jewelry design. 180 N. Ocean Ave., mcleanjewelry.com, (805) 995-1212.
Cayucos Lodging
On the Beach Bed and Breakfast is one of the best places to stay in Cayucos. It's located on the sand next to the pier. Ocean view rooms are available. 181 North Ocean Ave., Cayucos. (805) 995-3200.
Cayucos Travel Guide stories
Top things to do when visiting Cayucos, CA
Fun on the beach
Travel guides for cities nearby
comments