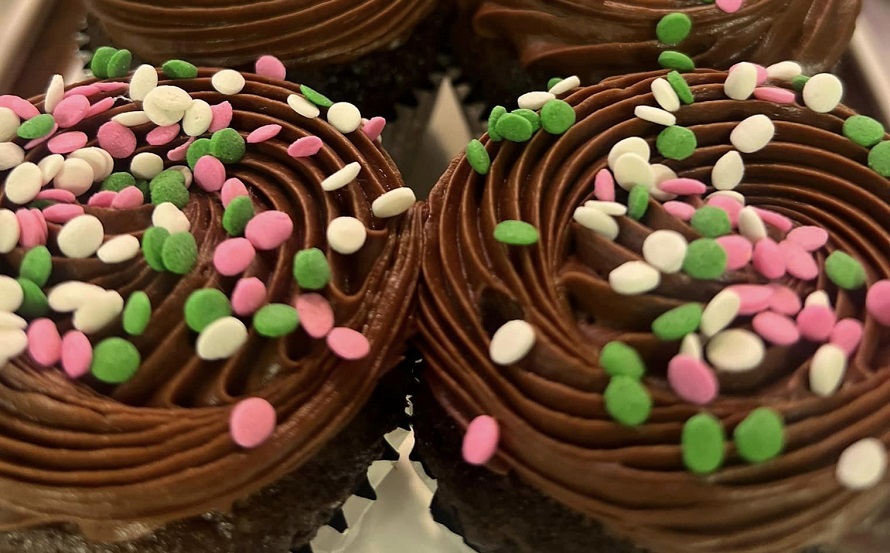 Cupcakes, soups, cookies, bread and more are available
—Located in the rustic town of Santa Margarita, Black Pearl Baking Co is a gathering place for the community to catch up, take a moment to relax, and of course, eat delicious food. With a rotating menu of baked goods, breakfast items, and even dinner meals, there is sure to be a favorite meal offered.
"I was never actually supposed to bake, so when I bought Black Pearl Baking Co. I also owned The Porch Eatery in Santa Margarita. When I decided to close the restaurant, there was no need for a baker when I could not do it myself. It was Clementine's when I bought it. The previous owner Kari Freitas is one of the nicest, best bakers I have ever met. She guided me through the beginning process and I am so thankful for her," said owner Randi Pust, who opened the business in November 2022.
Pust brings a wide range of experience to Black Pearl Baking Co; she started working in a deli, trained in culinary school, and worked in various restaurants. Reflecting on her experience so far, Pust notes that "Being a woman in a kitchen is nothing like being a man in the kitchen. You have to work twice as hard and prove yourself. I worked my way up from the bottom and will always remember the good and bad days. It has made me who I am today." Pust decided upon the name of Black Pearl Baking Co from a gift that was a string of black pearls.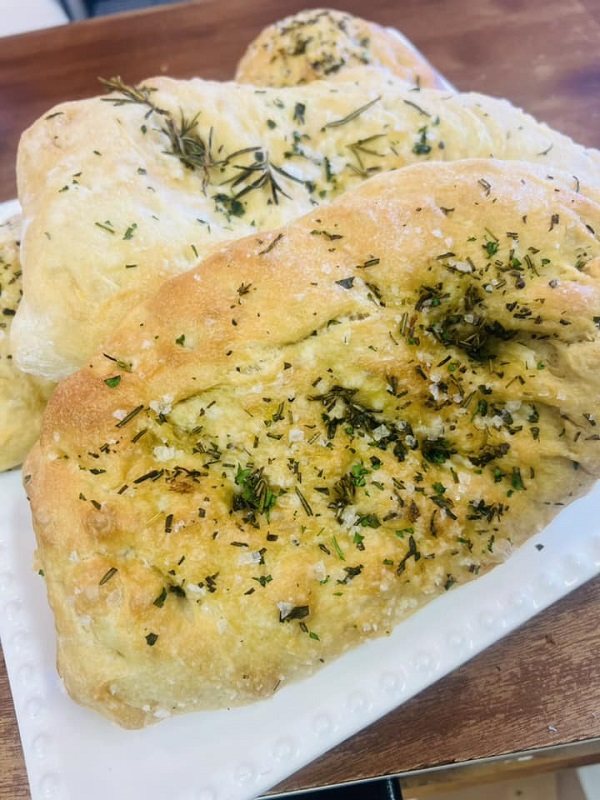 "I am a firm believer that people can heal over food. When you sit down at a table full of strangers or family or even people you dislike… none of that matters anymore. Your conversation becomes about food, the tastes, the smells, and a conversation can become magic after that. Food can make amazing things happen," said Pust, who has made creations such as cinnamon roll mini waffles, enchilada casseroles, vegan lemon shortbread, and much more.
In addition to the bakery, Pust is transitioning back to working full-time as an Applied Behavior Analysis (ABA) therapist for autistic children. Pust adds that "Both of my kids are high functioning autistic and I feel it's my time to be there to support other families that need guidance and help. The mental health field is where I need to be and can do the most good." Black Pearl Baking Co will be open two days a week for private orders and events; in addition to the physical location in Santa Margarita, Pust will have a trailer available for mobile catering at events.
"I just want the community to know that I am here. I'm open to new ideas, fundraisers, and anything that has to do with our little town. The people who know me know that anything community makes me happy," Pust said.
Black Pearl Baking Co. is located at 22720 El Camino Real STE A in Santa Margarita. Open for private orders and events. For more information, call (805) 709-1907 or visit their Facebook page.
 —Sadie Mae Mace
comments