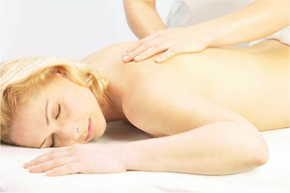 Embrace Massage, a local studio offering massages in San Luis Obispo,  this week has released a report regarding the therapeutic benefits of massage. To read the report, click here or read below.
Professional massage offers many therapeutic benefits. Quality therapeutic massages are tailored to the individual client, depending on their needs, injuries, medical history and comfort. A skilled massage therapist will consider each client's unique needs and customize the approach to ensure effective treatment.
The benefits of therapeutic massage are extensive, ranging from physical to mental/emotional. These benefits may include, but are not limited to:
Stress relief
Massage can help shift worries from day to day stresses and tune the patient back into their bodies. Livestrong.com states, "When administered by a well-trained and licensed practitioner, massage therapy may help with conditions that affect your state of mind, including stress, depression and anxiety." Massage can also help to alleviate depression, anxiety and fatigue, and increase the patient's overall state of well-being.
Alleviation of pain
Besides relieveing stress and anxiety, massage is also extremely effective in reducing pain. In an article by spine-health.com, they cite a recent study conducted by epidemiologist Daniel Cherikin, a senior investigator at Group Health Research Institute in Seattle. In the study, which was conducted on patients that have had back pain for 3 months or longer, patients demonstrated that massage works as well as the standard treatment for back pain – acetaminophen or nonsteroidal anti-inflammatory drugs and physical therapy. Massage can also help to alleviate general muscle tension.
Therapeutic massage can complement traditional medical treatment as be an effective form of alternative medicine.
About Embrace Massage
San Luis Obispo massage studio, Embrace Massage Therapy, offers clients a variety of therapeutic massage services. Owned and operated by experienced massage therapist, Amy Kastning, the studio's services include five types of therapeutic massages. Each massage it customized to meet the individual client's specific needs.
Kashning states, "A client may come in for a deep tissue massage, and after discussing their needs and goals with the massage therapist, he or she may end up receiving a deep tissue/hot stone/sports massage all wrapped up in one. No two massages that I give are exactly the same."
Kastning also owns the Central Coast Wellness Group and possesses extensive experience in the wellness field. She graduated from Hirodaya School of Holistic Medicine with a focus on Deep Tissue and Sports massage. Prior to opening her San Luis Obispo massage studio, Kastning worked in medical management for over 15 years. As a result of of her unique background, she understands that each individual has a specific goal in mind when they visit Embrace Massage Therapy. Her goal is to help her clients achieve physical and mental well-being through a holistic approach.
Read Yelp reviews of Embrace Massage's San Luis Obispo massage services.
comments