Leading the way in winemaking
With estate vineyards in three counties and two tasting rooms, J. Lohr Vineyards and Wines is paving the way for bringing passion and innovation to the winemaking process. More than forty-five years of experience by founder Jerry Lohr and his devoted team have contributed to the cultural growth of California wine. Multiple awards and sustainability efforts helps elevate J. Lohr's legacy, which includes day-to-day leadership roles for Jerry's three adult children, Steve, Cynthia, and Lawrence.
"At J. Lohr, we love being a part of the fabric of Paso Robles," said co-owner Cynthia Lohr. "From our philanthropic efforts with MUST! Charities to our commitment to solving issues of dwindling natural resources to leadership in local educational institutions and regional associations, J. Lohr's touch is one that is known by many an area resident and beyond." She said that J. Lohr's guiding mantra is "Family, Place, and Craft".
J. Lohr has an exemplary wine for every guest, ranging from full-bodied reds to crisp, yet balanced whites. The J. Lohr Trio of Summer Whites is the pinnacle of refreshing wine to enjoy during the famed Paso Robles hot summer days: the J. Lohr Gesture Grenache Blanc, J. Lohr F & G Vineyard Sauvignon Blanc, and J. Lohr F & G Vineyard Pinot Blanc. Make sure to savor the supple J. Lohr Hilltop Cabernet Sauvignon and J. Lohr Arroyo Vista Chardonnay, of which Lohr describes the "nuances of soil and climate from our certified sustainable estate vineyards" that shine through.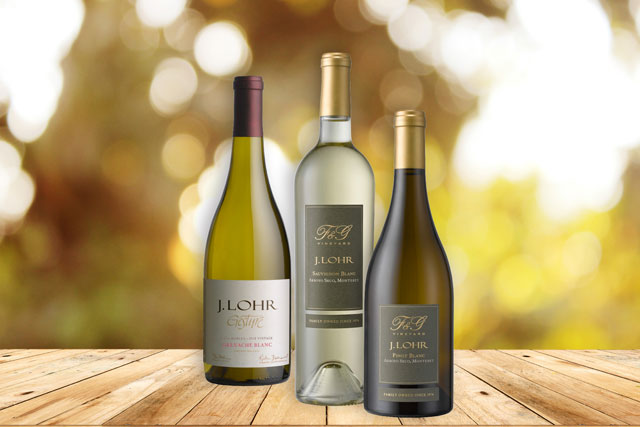 The stunning tasting room, inspired by early 1900s schoolhouses, invites visitors to join together in a spacious bar area or admire the miles of vineyards from the veranda. J. Lohr's continual growth is aimed at curating a memorable and sophisticated tasting experience for visitors; plans to reinvent the J. Lohr Paso Robles Wine Center to imitate Jerry Lohr's South Dakota family farmhouse are in place, as well as an upscale wine and food pairing with "cheese, charcuterie, and seasonal fare."
J. Lohr's Touching Lives initiative has positively impacted the lives of thousands since 2009 with a program dedicated to wife and mother Carol Waldorf Lohr, who passed away from breast cancer complications. Three dollars from each bottle of wine from Carol's Vineyard is donated to the National Breast Cancer Foundation, which has helped conduct nearly 8,000 mammograms and assist the patient support network in the form of programs and HOPE Kits.
"We invite all to taste with us in Paso Robles or at our J. Lohr San Jose Wine Center…Family, Place, and Craft are at the heart of everything we do, and our friends and fans truly become members of our extended J. Lohr family," Lohr said.
J. Lohr Vineyards & Wines is located at 6169 Airport Rd., Paso Robles. Open daily from 10 a.m. to 5 p.m. For more information, call (805) 239-8900 or visit jlohr.com.
– Sadie Mae Mace
comments