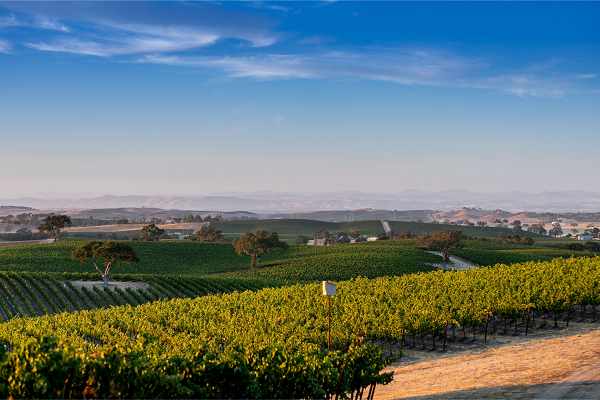 New growth blossoming after 'thoughtful remodel,' pandemic closures
Just as the anticipation of spring brings new growth, the J. Lohr Paso Robles Wine Center has recently reopened and is again welcoming guests. After an extended period of "thoughtful remodeling," and compliance with COVID-19 protocols, the wine center is welcoming visitors for seasonal tastings featuring winery-exclusive and limited-release wines.
"We are so excited to welcome back friends, fans, and guests to our reimagined tasting room," said J. Lohr Director of Hospitality and Direct Sales Jessica Kollhoff.
"Heritage and authenticity are at the core of our Lohr family business – we took my father's original vision for a turn-of-the-century schoolhouse and brought it to the modern-day," said Co-owner and Chief Brand Officer Cynthia Lohr.  "We've juxtaposed the warmth of Jerry's South Dakota childhood family home with gorgeous plum and sage decorative textures that set off the original wainscoting. We are illuminating our collectible bottlings within a top-of-the-line glass wine case and seating our guests at high-top tables (crafted from our barrels) so that guests can enjoy their sampling overlooking our Home Ranch vineyards."
Pioneering spirit helped to establish Paso Robles as a premium wine region
Founded five decades ago and still family-owned and operated today, J. Lohr Vineyards & Wines has established itself as one of the industry's most respected wine brands. Jerry Lohr's career continues in partnership with his children and co-owners Steve, Cynthia, and Lawrence.
Lohr wines began in the late 1960s when Jerry Lohr launched an "extensive investigation of California grape growing regions" – searching for the ideal location for his first vineyard. Raised on a South Dakota farm; Jerry's agricultural roots armed him with an "innate sense for the relationship between climate, soil, and location." His research and instincts led him to the Central Coast, an area just beginning to explore its potential for wine growing.
In the early 1970s, he chose Monterey County's Arroyo Seco district for its cool, windy climate and rocky soils as ideal for chardonnay. In the 1980s, he recognized the potential of Paso Robles for growing Bordeaux varietals, especially cabernet sauvignon – given the area's rich soils and dramatic temperature swings between warm days and cool nights. He began planting cabernet sauvignon and other red varieties in the Paso Robles region in 1986, and the production facility was opened in 1988.
Today, J. Lohr Vineyards & Wines now includes more than 1,400 acres of cool-climate estate vineyards in the Arroyo Seco and Santa Lucia Highlands regions of Monterey County, with an emphasis on chardonnay, riesling, valdiguié, and pinot noir. J. Lohr farms over 2,700 acres of vineyards in Paso Robles – a region now recognized as one of the world's best spots for cabernet sauvignon and other Bordeaux and Rhone varietals.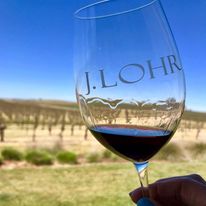 The winery offers six tiers of award-winning wines: J. Lohr Estates, J. Lohr Vineyard Series, J. Lohr Cuvée Series, J. Lohr Gesture (available solely to wine club members), J. Lohr Signature Cabernet Sauvignon, and J. Lohr Pure Paso Proprietary Red Wine.
The winery has state-of-the-art winemaking facilities in San Jose, Greenfield, and Paso Robles. The J. Lohr Wine Centers in San Jose and Paso Robles host thousands of visitors and fans each year.
Phase 2 renovations for the J. Lohr Paso Robles Wine Center, coming late 2022, will usher guests into an intimate VIP room and Tasting Salon, which will open to extended terrace seating with access to J. Lohr's demonstration vineyard.
New: Travel the world with food pairings
Anyone seeking inspiration for delicious and innovative food and wine pairings needs to look no further than J. Lohr: A World of Pairings on jlohr.com. The J. Lohr team sought recipes from its culinary community to bring the flavors of favorite global regions alive with J. Lohr's food-friendly, balanced wines.
Use your mobile devices to tap into treasures from Latin America, India, North Africa, North America, and Asian-Fusion cuisines, paired with J. Lohr varietals.
Tastings are currently offered Thursday through Monday by reservation at jlohr.com/visit. J. Lohr's Paso Robles Wine Center is located at 6169 Airport Road, off Highway 46, in Paso Robles. For more information visit jlohr.com or call (805) 239-8900.
– Skye Pratt
comments