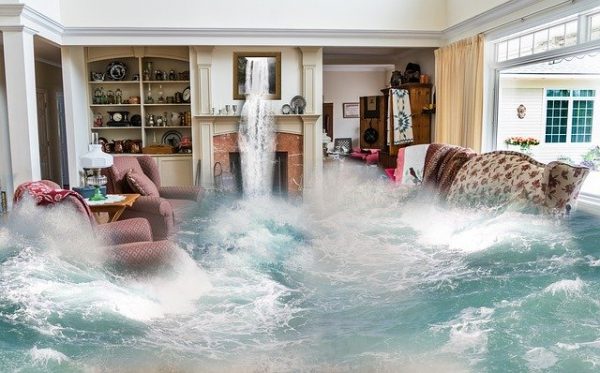 –If you have a Paso Robles water damage issue, this is an Emergency. The water damage specialists from ServPro of Atascadero have recently announced emergency steps to follow the different levels of flooding and what to do when it is safe to return.
Flooding inside a building has three major causes.
The first is flooding from a natural event, such as coastal waves, a river overflowing its banks or torrential rain. In these cases, immediate evacuation is the safest thing to do. Recovery can be addressed later after everyone is safe and the waters have receded.
Broken pipes, plumbing or sewer failures, and leaking roofs can cause flooding inside homes or businesses. Except in the case of sewage system failures, an emergency evacuation may not be necessary.
Flooding and water damage can also be caused as the result of extinguishing a fire.
Safety is always first and evacuation is the first safety step.
If there is time before evacuating from a natural disaster, fortify your home or business by putting a tarp on the roof, boarding up windows to help reduce breaking, and place sandbags to divert floodwaters. Turn off the electricity and gas at the main switches and close the main water valve to the building.
In the event of a sewage spill or backup, remember that sewage contains harmful microorganisms that are safety and health hazards. Get everyone, including pets, out of the area and keep them out until the sewage is removed and the space has been sanitized. If the backup has spread to other rooms or is outside, you may need to call the local public works department
The first thing to remember is that sewage presents a health hazard; even a small overflow from the toilet contains harmful microorganisms. This puts safety at the top of the list.
Even when cleaning up a toilet overflow, keep kids and pets out of the area, use rubber gloves and a mask while removing the overflow. Thoroughly dry and sanitize the area. If the overflow has seeped into carpeting a deeper cleaning is necessary. Consider calling a sewage and water damage specialist because home cleaning equipment and supplies are generally not sufficient to remove all of the wastewater and pathogens.
In all cases of any type of flooding, remember that water conducts electricity. If you can safely do so, turn off the electricity at the main switch.
Cleaning up and starting repairs after flooding needs to start as soon as the building is safe to enter. The sooner water, water-soaked articles, and debris are removed the better the outlook for avoiding expensive mold and Atascadero water damage.
Along with working closely with most insurance companies and helping property owners file and monitor insurance claims, ServPro has a national reputation for cleaning up and repairing water damage. The experts can assess the damage and create a restoration plan, then set about removing the water, even sewage, and repairing the water damage.
This press release is by Atascadero SEO and marketing company Access Publishing, 607 Creston Road, Paso Robles, CA 93446, (805) 226-9890.
comments