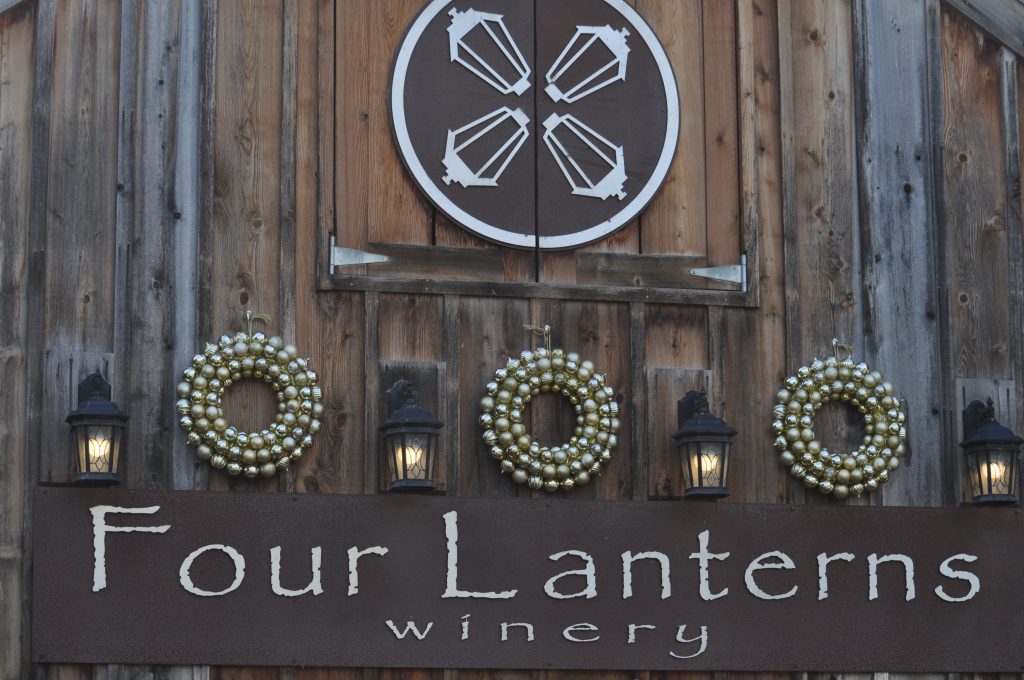 Award winning estate grown and produced wines
The family-owned boutique winery, Four Lanterns Winery, occupies 35 acres, with 22 acres planted in vognier, syrah, grenache, Mourvèdre, graciano, picpoul blanc, chenin blanc and nebbiolo. The owners' Steve and Jackie Gleason's nearby home is on another vineyard, with cabernet sauvignon, merlot, tempranillo, petite verdot, and semillon planted there.
When the Gleason's took a chance in 2013 on a Paso Robles property along the desirable westside of Highway 46, they were intrigued by the beauty and history of the property's house, tasting barn and surrounding vineyards, and could see the potential for something special. During the first few years, Steve was mentored by some of the region's wine industry talented winemakers and vineyard managers. By 2017, Steve was ready to take the winemaker reins and today the success of that decision is apparent.
Starting with five wines, the selection today includes a wide variety primarily estate grown and produced single varietal wines and blends from the Reserva Cabernet Sauvignon, to the bright, juicy 2018 Rosso de Rosso to their delicious single varietals of Viognier and Picpoul Blanc. Awards include numerous Gold Medals and a Best in Class for their wines from the 2022 Central Coast Wine Competition.
The Gleason's dedication to making wines they believe in is key to their success. "Our motto," said Steve "wine we like for people we like, says it all. We make wines we believe in and really like. It's that simple and that true."
The name, Four Lanterns, embraces the Gleason daughters; Sarah, Christina, Janet, and Sage. "They are the lights of our lives," said Jackie. "There's a true sense of family here". Steve is the winemaker and works closely with our vineyard managers, while Jackie manages the tasting room, and facilitates the music and special events with the generous help of their amazing staff.  Their daughters have all contributed in different parts of the business over the years from label making to working alongside their father in the harvest.
"Everything just evolved," said Steve. "I like learning and believe you learn from mistakes, so we started small and learned as we went." There is always something to learn, to improve and to enjoy in the wine industry. They feel very fortunate that they've had the opportunity to live and work in Paso in this innovative wine industry.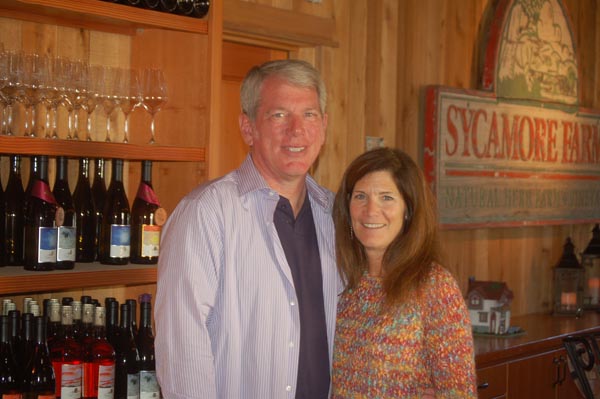 The onsite production facility, housing state-of-the-art equipment with roof solar panels, has given Steve the control that yields exquisite Four Lantern wines. Known to push the envelope with different blends and questioning the accepted "best ways," his creativity has led to Four Lanterns favorite wines.
The unfiltered Viognier, for instance, was unplanned. "Initially, this Viognier was an accident we thought we were going to dump. We stored it in the case goods until someone wanted to try it. Next thing we know, everyone loved it. We sold out then had to figure out how to make it on purpose!" We've made two additional vintages since with the release of the 2019 vintage coming soon.
Visit the winery or join the Wine Club. The Wine Club offers a Three Bottle Club, a Six Bottle Club and a Case Club with shipments twice yearly. Each club package offers discounts, free tastings, special rates at the Four Lanterns vacation rental property and complimentary events.
Reservations are requested. Walk-ins may be accommodated if your group can be safely seated. No walk-ins during the holidays. The winery is dog friendly, family friendly and picnic friendly while tasting, with plenty of outdoor seating.
Four Lanterns Winery, at 2485 West Highway 46, Paso Robles, is open from 11 a.m.-5 p.m. daily. For reservations or more information visit fourlanternswinery.com, call (805) 226-5955.
comments