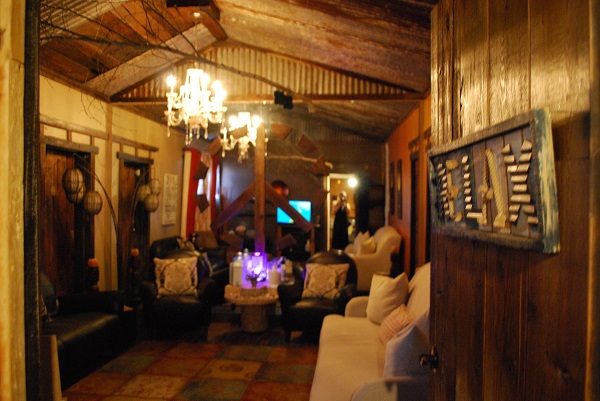 The Spa Central Coast offers multiple treatments with natural products
For the past 20 years, The Spa Central Coast has offered state-of-the-art relaxing massages, high-quality facials, and unforgettable experiences to both locals and visitors to the region. Located next to the Downtown Paso Robles center, The Spa Central Coast will have the perfect spa treatment for everyone looking for a peaceful escape.
"You should always expect personalized care and amazing natural, ocean-based products that work. We are personally involved with every service that is booked and we offer exceptional products to enhance your service treatments. We have a caring staff that wants only for you and your loved ones to have the best experience and to help you reduce any stress and to help you feel and look your best," said owner and Paso Robles resident Kitty Arosteguy, who works closely with her highly trained staff in providing treatments.
The Spa Central Coast has many different types of massages to choose from, such as the classic Swedish and deep tissue massages or the more technical Ashiatsu Therapy and Hawaiian Lomi-Lomi Massage. For something new, try the Sabai Herbal Ball Massage to aid with anti-inflammation.
Other massages include the use of warm stones and a cryo pain relief machine. Arosteguy notes that The Spa Central Coast is "the only spa in North County offering a deep feet massage."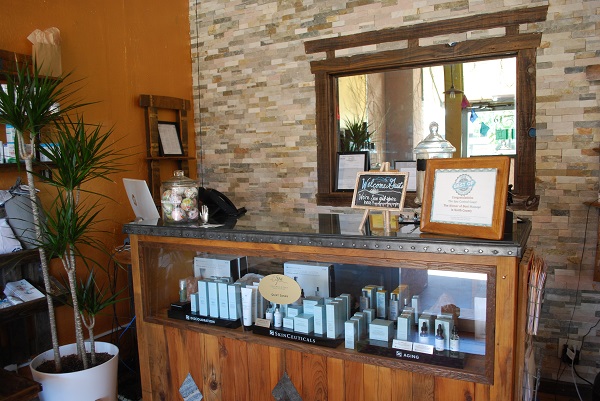 Skin treatments at The Spa Central Coast are often in high demand with tools such as the cryo machine helping increase production of collagen for anti-aging properties, microdermabrasion to smooth and soften the face, SkinCeuticals to boost and brighten skin, and many more.
For those interested in a group treatment following an afternoon wine-tasting experience or bride and groom parties looking for a relaxing break during festivities, The Spa Central Coast has plenty of packages available to best suit your needs starting at just over $200.
"We are celebrating our 20th year in business and we could not have done this without our local community. we have a team of 13 that are here to make you feel less stressed," said Arosteguy, adding that "we are super proud of our results with problem skin and helping reverse the signs of aging. We have a full retail area with fun take-home spa products including candles and skin and body products. We proudly carry a full line SkinCeuticals and we have all your essential pharmaceutical-grade vitamins and minerals."
Whether you are looking for a small break in your day to revitalize your face with a peel and massage or spend time with friends during a self-care day, The Spa Central Coast is ready to help you relax and refresh.
The Spa Central Coast is located at 617 12th St in Paso Robles. Open Monday from 10 a.m. to 3 p.m., Tuesday through Friday from 10 a.m. to 6 p.m., and Saturday from 8 a.m. to 6 p.m. Closed Sunday. For more information, visit thespacentralcoast.com or call (805) 591-7157.
— By Sadie Mae Mace
comments