Come visit Paso Robles
Paso Robles is known worldwide for award winning wines, but that's just one of the reasons to spend some time here. The region has a deep ranching and farming tradition and vineyards are only a part of the local agricultural traditions.
A drive through Paso Robles area backroads shows off this tradition as you pass fields of a variety of crops, roadside farmstands, many trusting customers to pay on the honor basis, pastures of cattle, horses, sheep, goats, llamas, alpacas and more. The rich agricultural tradition has strongly influenced local restaurant farm-to-table menus. The many excellent restaurants here are another reason to visit.
Of course, wine lovers must sip, taste, savor and buy your favorite wines. There are plenty of opportunities with over 200 wineries in Paso Robles wine country. Several wine tasting rooms are located within easy walking distance in downtown Paso Robles. Along with wine tasting on your vacation schedule, be sure to allow time for some of the following activities:
Easy access to lakes and the coast makes the town a perfect central location for boating, fishing or beach time.
Browse the many boutiques, antique and specialty shops for unique gifts, jewelry, home décor, books and one-of-a-kind items, often created by local artisans, that you know you need.
Visit art galleries and museums.
Order lunch or dinner and dine outside in the beautiful shady Downtown City Park.
Schedule a visit during one of our many fairs and festivals.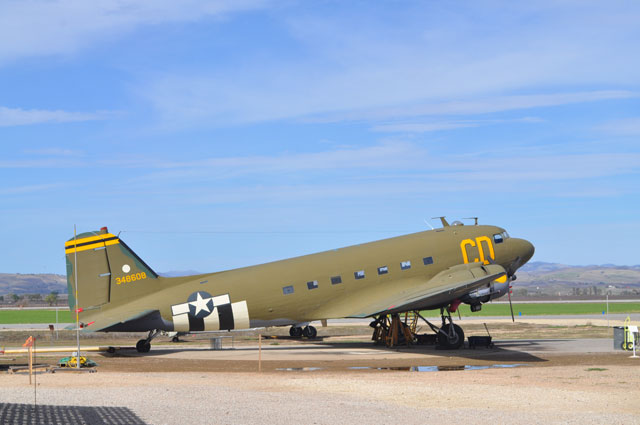 Attractions
Museums
Paso Robles area museums honor local history and traditions and have a wide range of collections, artifacts, and more that help us all deepen our understanding of the role history plays in current life.
Estrella Warbird Museum—Estrella Warbirds Museum and Woodland Auto Display is where history still flies. The museum is the home of the Gooney Bird Group and their famous C-47B, Betsy's Biscuit Bomber, restored aircraft from the 1940s through the 1990s, a growing collection of armaments and ordnance, restored military vehicles, and a full size F/A-18 cockpit simulator, a fully equipped old Indy car garage, the WWII Red Ball Express Motor Pool, and the Woodland Auto Display that includes historic NASCAR cars, a Steve McQueen Indian motorcycle with a side car, along with an always-changing assortment of street rods, and antique and classic vehicles. There's much more—don't miss any of it. For details visit ewarbirds.org or call (805) 227-0440.
Pioneer Museum—Get a glimpse of what local life was like in the "Good Old Days." See Paderewski memorabilia, vintage farm equipment, pioneer artifacts, a one-room schoolhouse and much more. Located 2010 Riverside Ave. Open Thursday-Sunday 1p.m.-4 p.m., Free Admission. Visit pasoroblespioneermuseum.org, (805) 239-4556
Paso Robles History Museum—Located right downtown in the Downtown City Park, in the historic Carnegie Library building, the History Museum is home to a diverse collection of materials documenting the history of Paso Robles and the surrounding area. Collections and displays include books, newspapers, artifact collections, photographs and much more, including an exhibit about the history of Paso Robles wine country. Admission is free. Open Thursday-Monday, 11 a.m.-3 p.m. Visit pasorobleshistorymuseum.org, (805) 238-4996.
Festivals and Fairs
Paso Robles hosts a variety of festivals and fair all year long, including wine festivals. Some of the more popular festivals include the Paso Wine Fest, usually held in May, the Garagiste Wine Festival in the fall, the Olive and Lavender festival, the Golden Oak Honey & Pumpkin Festival, The California Midstate Fair in July every year, and many more.
Redwings Horse Sanctuary
This sanctuary rescues horses that have been abandoned, neglected or abused. Its mission is to eliminate the causes of equine suffering through education and community outreach programs. Located at 6875 Union Rd. Paso Robles, the sanctuary is open for visitors. For details visit redwingshorsesanctuary.org, (805) 237-3751
Visit the missions
Mission San Antonio de Padua—founded in 1771 and registered as a Historical Landmark in 1936, was established in a remote, picturesque valley in the Santa Lucia Mountain. Mission San Antonio remains the most remote mission in the California mission system and the only mission surrounded by a military reservation. Fort Hunter Liggett Military Reservation began training troops in 1941 on land acquired from Randolph Hearst. A visit to the mission requires a stop over at Fort Hunter Liggett to see the "Hacienda," the lodge designed by Julia Morgan for Randolph Hearst. For directions and more information about hours, events, retreats and mass visit missionsanantonio.net or call (832) 385-4478, ext. 17.
Mission San Miguel Arcangel—founded in 1797 by Father Fermin Lasuen, Presidente of the California Missions Chain. Named for Saint Michael the Arcangel, it was the 16th mission founded in the 21 mission chain in Alta California. The mission's appearance is much the same as it was when founded. The inside of the mission has never been repainted. The pictures and the colors you see are the originals that were created and painted by Indian artisans under the direction of Esteban Munras. Today it is still a parish church. Located at 775 Mission Street, San Miguel, the mission is open to the public. For more information visit missionsanmiguel.org.
Light at Sensorio
Light at Sensorio features two walk-through installations by acclaimed artist Bruce Munro. The 15 acre Field of Light. comprised of more than 58,800 stemmed spheres & Light Towers celebrating Paso Robles'wine country, composed of more than 17,000 wine bottles, both illuminated by glowing optic fibers. 4380 HWY 46 East, Paso Robles. Visit sensoriopaso.com, (805) 226-4287.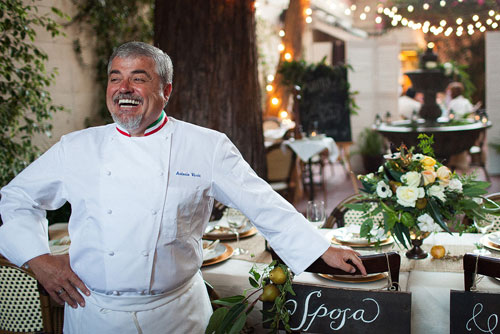 Dining & drink
There are so many great places to eat out in Paso Robles, we made an entire page of recommendations. We mention a few in this travel guide, but check out our extensive list of cafes, bistros, restaurants and fine dining establishments here: Best places to eat in Paso Robles.
Buona Tavola
Antipasti, hand crafted pastas, generous main courses and truly inspired desserts, such as Chef Varia's famous tiramisu. The highest quality and freshest foods. Open weekdays for lunch & dinner. For details and reservations visit the website or call (805) 237-0600.
Cane Tiki Room
Cane Tiki Room gives a tropical exotic escape to their guests, right in the heart of Paso Robles. Featuring Polynesian small bites and delicious tiki cocktails, Cane Tiki Room is a must visit! 1240 Park St. Paso Robles, canetikiroom.com, (805) 227-7113
Eleven Twenty Two Speakeasy & Cocktail Lounge
1122 was named one of the Top 50 hidden bars in the world! Elegant and classy, it's like stepping back into the 1920's roaring cocktail scene. Located directly behind Pappy McGregor's Gastro Pub at 1122 Pine Street. Visit eleven-twentytwo.com, (805) 238-4141.
Hemingway's Steakhouse
Hemingway's is a 1920's inspired steakhouse offering prime steaks, fresh seafood, world-class wines and cocktails. Enjoy dry aged USDA prime steak, wild game sampler board, American Wagyu Beef, and farm-to-table vegetables. 1234 Park Street, ehsteaks.com, (805) 369-2094.
Odyssey World Cafe
Cozy, casual, comfortable! Gourmet sandwiches, salads, burgers, steaks, stir fry, desserts. Outdoor seating available. Open daily 11 a.m.-8:30 p.m. (Friday & Saturday til 9 p.m.). Downtown, 1214 Pine Street, odysseyworldcafe.com, (805) 237-7516.
Pappy McGregor's Gastro Pub
Always amazing! High-end comfort food, delicious craft cocktails, a wonderful staff and upbeat atmosphere. A must-visit in downtown Paso Robles. Open 7 days a week for lunch, dinner and late-night drinks. 1122 Pine St., PappyMcGregors.com, (805)-238-7070.
Paso Grill
Great food and atmosphere. Come on in and feel right at home at Paso Soulfood Grill. Open Thurs.-Sun. 1 p.m. -8 p.m., 1401 Park St., pasogrill.com, (805) 286-4636.
Paso Pizza Kitchen
Serving an extensive list of gourmet pizza, pastas, calzones and much more, Paso Pizza Kitchen has been a local favorite since opening in 1991. With two locations you will be able to enjoy their tasty dishes regardless of what side of town you visit. Call (805) 227-0777 for delivery.
Paso Terra
Experience Chef Andre's artistry with flavors. The menu changes with the seasons, focusing on French cuisine and the freshest seafood. Classics are given a permanent spot. Downtown at 1032 Pine St. pasoterra.com, call for reservations, seating is limited.(805) 227-4100
Pine Street Saloon
Chances are outlaws like Jesse James huddled within these walls. The saloon is one of the oldest and most unique false-front buildings in the area. Enjoy your visit to this historic saloon and raise your glasses to the spirit of Jesse James. 1234 Pine St., (805) 238-1114
Red Scooter Deli
Featuring a variety of breakfast choices, salads, soups, piled high sandwiches and a full expresso/smoothie bar. Catering menu. Delivery available 7 days a week. Red Scooter Deli – The Deli that Delivers. redscooterdeli.com, (805) 237-1780.
Thomas Hill Organics
A farm-to-table restaurant with a dynamic menu reflecting our local abundance. We believe in the significance of organic, regionally produced food. We have both a beautiful covered outdoor patio and an indoor dining room. 1313 Park Street, thomashillorganics.com, (805) 226-5888.
Vic's Cafe
Locally sourced, made from scratch breakfast and lunch dishes. Enjoy the classics: chicken fried steak, liver and onions, and corned beef hash. Try gluten-free Johnnycakes, mimosa flights, and light breakfast combos. Celebrating its 80th birthday, this café offers a bit of Paso Robles history with every meal. 841 13th St, vicscafe.org, (805) 238-3988
Vivant Fine Cheese
With over 150 cheeses to choose from, expert staff will assist you with wine pairing or creating a gourmet picnic box. Charcuterie and local food products. 821 Pine St., Ste. B, (805) 226-5530.
Paso Robles Wine Tasting
There are more than 180 wineries in North County, many with tasting rooms open for your enjoyment all week long. This area is the fastest growing American Viticultural Area in California with 26,000 acres planted. It has one of the longer and most consistent growing seasons for wine grapes in California.
Here are a few wine tasting rooms that are within easy walking distance in downtown Paso Robles.
Sea Shell Cellars
Paso Robles Wine Country named Sea Shell Cellars one of the top 15 tasting rooms in downtown Paso Robles. Guests to the tasting room are greeted with a massive floor-to-ceiling beach mural that sets the fun, relaxed ambience that matches the winery's award-winning wines. Located at 840 13th St. Visit www.seashellcellars.com or call (805) 591-7040.
Hoyt Family Vineyards
One of downtown's hidden treasures. Relax and enjoy some excellent wine and the chill, beachy vibe. Located at 1322 Park St., Paso Robles. Visit hoytfamilyvineyards.com for more information and reservations, (805) 369-1092.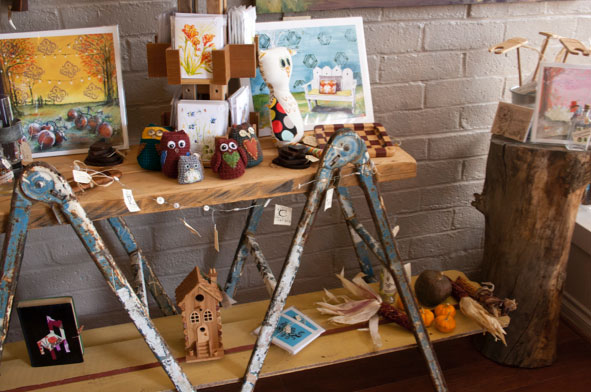 Art Galleries
Deprise Brescia Art Gallery and Studio
Unique art gallery and design space featuring interactive and installation art with giant butterflies and crystal pyramid. Private paint parties and meditations. One-of-a-kind encaustics, acrylics, sculpted paintings, jewelry, glass, crystals, stones, sculpture, digital art, cards, prints & gifts. 829 10th St. B, deprisebrescia.com, (310) 621-7543
Park Street Gallery
Park Street Gallery showcases some of the finest work from premier artists of the Central Coast. Featuring original paintings, sculpture, furniture, unique jewelry, blown and fused glass, wood turnings, ceramics, and fiber arts! Located at 1320 Park Street, Paso Robles. parkstreetgallery.com, (805) 286-4430
Studios on the Park
Visit the studios and meet accomplished artists at work in their studios/galleries. Watch how each artist uses their favorite medium to create decorative, functional, and wearable art. It's an art experience unlike any other! 1130 Pine St., StudiosOnThePark.org, (805) 238-9800/
Shopping
Farmer's markets
Paso Robles has two weekly markets at 11th and Spring St. on Tuesdays 9-11:30 a.m. and Saturdays 9 a.m.-1 p.m. near Downtown City Park.
Antique shops
Reminisce Antiques—Browse this village of shops for a selection of fabulous antiques and treasures for everyone. Vintage, home decor, western, gifts, jewelry, accessories and everything inspirational. Open Mon. to Sat., 11 a.m.-5 p.m. Wed. 'till 6 p.m., Sun., 11 a.m.-4 p.m. In downtown at 1344 Pine St., (805) 239-1001.
Vineyard Antiques—Underpriced treasures is the reputation for this 10,000 sq. ft. antique mall. Antique furniture from primitive to elegant. Old tools, glassware, pottery, artifacts, toys, wine accessories, jewelry and more. Garden art in the 2,000 sq. ft. patio. Open every day 10 a.m.-5 p.m., 2320 Ramada Dr. (805) 237-4012.
Bijou Baby & Toddler
An incredible selection of organic cotton and bamboo clothing, toys and gifts for newborn to toddler age. Carefully selected books, locally made plush animals and lots of whimsy from many European countries create eye candy from the moment you step inside. 815 12th St., (805) 296-3833.
Bijou On The Park
A beautifully curated boutique with exceptional clothing for all ages where recognizable brands hang with European lines. The owner only buys in small quantities and makes sure she knows all of her customers and what they favor so shopping is a breeze! 815 12th St. bijouonthepark.com, (805) 296-3833.
The Blenders
A unique women's boutique and Merle Norman Cosmetic Studio that offers latest technology in skin care and color. Life style apparel including Charlie B, French Dressing, Jess and Jane, and unique accessories to complete your vibe. Supporting the community for 47 years! 538 12th St., Paso Robles, theblenderspasorobles.com, (805) 238-5554.
Boyd's Tobacco and Elegant Gifts
The largest selection of cigars and accessories on the Central Coast. Large walk-in humidor, Italian hand-made Briar pipes and pipe tobacco. Cigar accessories including S.T. Dupont and Xikar. Unique gifts for all special occasions, including Waterford Crystal. 625 Spring St., boydstobacco.com.
Closet Candy Boutique By Caroline
Shop online for the fashionista in you. Affordable and fun, come shop for a friend, family, or spoil yourself. Be the girl who just went for it! Stylish. closetcandyboutique.com, Call For a personal shopping stylist, (805) 464-1058
Naughty But Nice
Flirt with style! Featuring lingerie, shoes, books, sleepwear, club wear, lotions & potions and so much more! One-stop love boutique for women and couples. Open noon- 10pm 1319 Spring St., nbnstores.com, (805) 238-2787
New With Tags
Paso Robles newest consignment store with racks of designer clothes available at 50% to 70% off. Features designer shoes and New Sweet romance jewelry made in Los Angeles. Open 11 a.m. -5 p.m. Mon-Wed and 10 a.m. – 6 p.m. Thurs – Sat., 585 12th St., (805) 226-5655.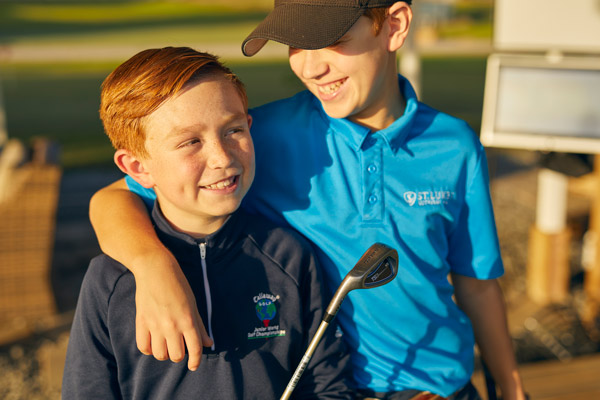 Golf
Paso Robles Golf Club
This 18-hole championship golf course is the hidden gem of SLO County. Relax in the restaurant, bar or veranda after your round of golf. Sharpen your game with a golf lesson from one of our PGA Professionals and enjoy our expansive practice facilities.1600 Country Club Dr., pasoroblesgolfclub.com, (805) 238-4722.
River Oaks Golf Course
A unique "6-Hole Player Development" course offering 3 sets of tees. Perfect for advanced, intermediate, beginners, juniors, seniors and women golfers. River Oaks Golf Course is ideal for golfers looking for a quick round. 700 Clubhouse Dr., (805) 226-8099.
Salons and Spas
River Oaks Hot Springs Spa
Done wine tasting? Take an hour and come relax in the historic natural mineral springs. Private indoor and outdoor tubs start at $12/hour. Full service spa offering therapeutic massage and facial treatments. riveroakshotsprings.com, 800 Clubhouse Dr. (805) 238-4600.
Serenity Spa at Kennedy Club Fitness
Offering a unique blend of services that make it a wellness spa. Pilates, skin care, natural air-brush spray tanning, massage, functional medicine chiroprator, orthopedic/manual therapy. 500 S. River Rd., Serenityatkennedy, (805) 239-8488.
RV Resorts
Vines RV Resort
Nestled in the fabulous wine country of Central Coast California,  premier luxury RV resort sought by serious RV travelers. This is the best choice for scenic beauty and luxury accommodations. 88 Wellsona Rd. For details and reservations visit vinesrvresort.com.
Wine Country RV Resort
Whether you are looking for relaxation, exciting activities or a romantic setting, we've got it all! As a family-owned and operated business we're dedicated to making your stay a most enjoyable one. 2500 Airport Rd. For details and reservations visit winecountryrvresort.com.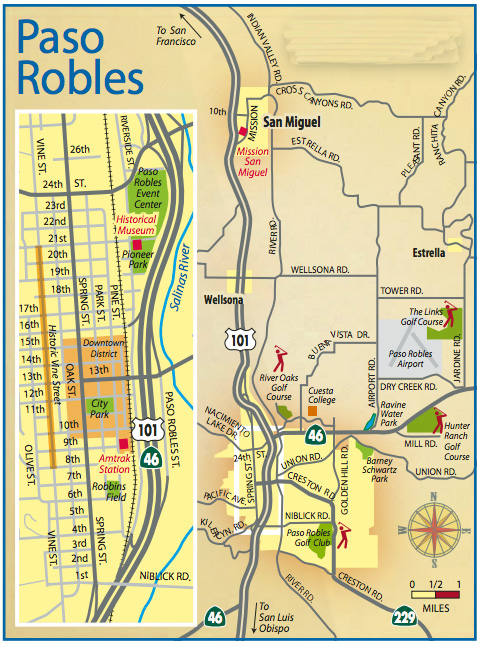 Wedding Services 
Music Makers DJ Service –  Spinning the most up to date music for your wedding. For many years they have been providing San Luis Obispo DJ services for weddings and many other events. Music Makers DJ Service also offers services for wedding planning in San Luis Obispo.
Local Paso Robles Newspaper
comments