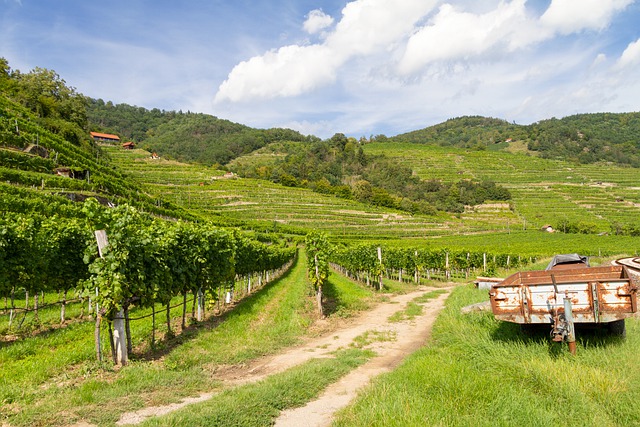 Taking the guesswork out of your trip
Spring is an exciting time in Paso Robles wine country. The vineyards are pruned, groomed, and setting blooms for a new vintage. The hillsides are vibrant shades of green with wildflowers dancing between rows of vines. Crisp mornings give way to warm sunny afternoons. There is great energy in the air.
With more than 200 wineries, an exciting list of wine trails to follow, so many wonderful restaurants and diverse activities, it's hard to know where to start your spring getaway. We've taken the guesswork out of planning your trip and crafted a lively itinerary just for you.
Day one
Whether you're an avid Paso Robles visitor or new to our world-class wine region there is something here for every wine lover. We have countless options for lodging from budget-friendly inns to full-service resorts, vineyard estates, tiny bungalows, deluxe RV properties and vintage trailers.
The Paso Robles AVA totals just over 600,000 acres, seems like a lot of ground to cover, right? No worries; no matter where you are staying a multitude of wineries, great food and adventures are nearby.
Since it's your first evening in Paso we suggest you get the lay of the land and community vibe by heading downtown. Take a fresh air stroll through the four-acre Downtown City Park and browse the many charming shops, restaurants, and art galleries.
Now it's wine time! Downtown Paso is home to over 20 wine tasting rooms. Check out this guide's wine section map.
Day two
Don't worry about driving. You are on vacation after all, so leave the driving to the professionals—there are several to choose from. A designated driver frees you to take in the spectacular landscape. Rows of vines popping with neon green cover crops of wild legumes and clover and vibrant flowers line the country roads. Ask your driver to wow you with the rainbow of wildflowers at Shell Creek—a hidden gem of the area.
Day three
Start with coffee from a local hangout in downtown Paso. Afterwards, head west on Highway 46 for stunning rolling landscape and coastal views. Choose one of the turnouts for breathtaking views. Just 15 minutes from Paso Robles you'll crest the Santa Lucia Mountains and see the Pacific coastline. To the south is the iconic Morro Rock in Morro Bay and the surfer village of Cayucos. To the north is Cambria nestled among pine trees and the world-famous Hearst Castle and elephant seal rookery at San Simeon. Take a 15-minute drive north or south to explore the Highway 1 coastline and beaches.
After enjoying epic coastal sights and crisp salty air, return to Highway 46 taking a left turn onto Vineyard Drive. This meandering road, dusted with bright purple lupine and pastel-hued sweet peas, loops through the west side of wine country. Scattered with highly acclaimed wineries and vineyards the side roads lead to adventure at every turn.
Tip – Before heading out pick up box lunches from the Red Scooter Deli, especially the tuna'licious and veggie wrap!
Back at your hotel, tap into those delicious bottles you collected during your first two days. Hungry for more? Head to downtown Paso Robles and let your nose lead you to another fabulous meal from one of the many chef-owned and inspired restaurants.
Another local tip – Bring that special bottle you purchased on the wine trail to dinner. Local restaurants often reduce corkage fees for local wines not on their wine list.
– Jennifer Bravo, Paso Robles Wine Country Alliance
comments