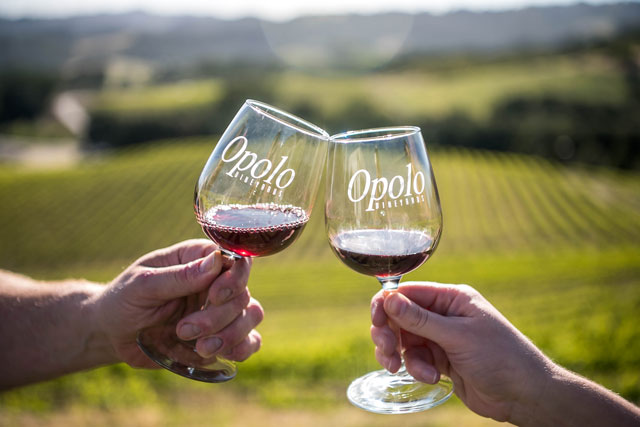 Stay at the Inn for a romantic getaway, or bring your loved ones for a tasting
Encounter a piece of paradise on the Central Coast at Opolo Vineyards in Paso Robles. The beautiful environment includes over 300 acres of rolling Vineyards where guests can learn about at least 20 different wine varieties. Opolo's winemakers host award-winning dinners, daily tours, and share their world-class hospitality. Take a seat on the cozy outdoor patio, overlooking the breathtaking surroundings and order a woodfired pizza fresh from the oven. Take a stroll down the many relaxing walking paths, and treasure the natural beauty of this area. Refresh, recharge, and renew among the vines and feel like family.
This fall, make a night of it and have an exquisite dinner out in the vineyard during the Harvest weekend, by attending their annual grape stomp and see what all the fun is all about.
Join Opolo's wine club and delight in an evening out at a pickup party, where you will enjoy appetizers, good company, and taste their latest releases. Stay for a bit of live music and clink glasses with other wine enthusiasts. The property features a gorgeous hilltop event venue, perfect for hosting a wedding reception.
First purchased in 1997, the property at Opolo Vineyards has since been lovingly tended to and developed by David Nichols and neighbor Rick Quinn. Their initial vintage was poured in 1999, followed by the opening of their picturesque tasting room in 2001. The team at Opolo is excited to share everything they know about growing outstanding grapes and creating a memorable experience.
If you're visiting from out of town and need a place to stay for the night, check out The Inn at Opolo where they have a 3-suite bed and breakfast. It's luxurious and full of wonderful amenities. Guests can take a soak in their posh tub, then collapse comfortably by the fireplace. Wake up to made-to-order breakfast and complimentary wine tasting with inviting appetizers each afternoon.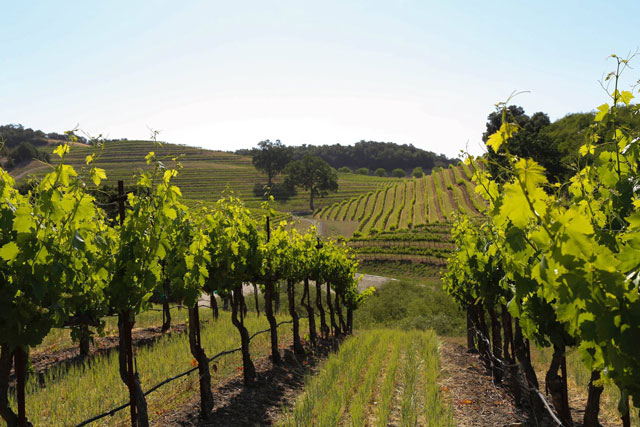 Taste the allure of a single varietal, or indulge and relish flavors of a blend. Thanks to the perfect climate, soil, and growth potential of the property, a wide variety of grape varietals can thrive and prosper at any given time. Appreciate a more in-depth tasting with specially selected cheeses and an accompaniment of wines which enhances the bite.
Scoring in the high 90s in Wine Enthusiast year after year, Opolo is no stranger to gold medals and it shows because they really care about sustainability and high quality. Opolo Vineyards and Winery practice sustainable farming methods in order to preserve land, water, and wildlife.
.Learn something new every time you visit from their experienced staff, who cherish each visitor and enthusiastically help steer you towards the best wine for any wine lover. Opolo is long-established in red, white, and sparkling wines, offering something for everyone. Keep an eye out for a wide variety of offerings and events on social media and websites.
Opolo Vineyards is located at 7110 Vineyard Drive, Paso Robles. Hours: Daily from 10 a.m.- 5p.m. For more information, call (805)238-9593 or visit Opolo.com.
–Cassandra Frey
Go wine tasting in Paso Robles
comments