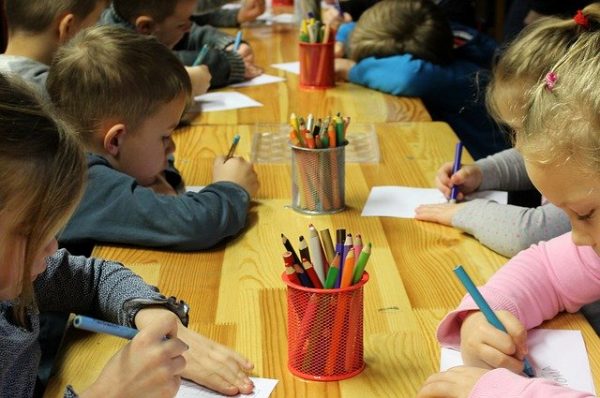 –The United States Environmental Protection Agency (EPA) reports that mold in schools can be caused by a variety of conditions. Servpro of San Luis Obispo, mold damage specialists, has recently released a report about managing mold in schools to help parents and school administrators take the best action.
The EPA reports that the common causes of mold in schools include roof and plumbing leaks, condensation and excess humidity. Excess humidity can be a factor in gymnasium locker rooms, due to the showers. The EPA report states, "Some moisture problems in schools have been linked to changes in building construction practices during the past twenty to thirty years. These changes have resulted in more tightly sealed buildings that may not allow moisture to escape easily. Moisture problems in schools are also associated with delayed maintenance or insufficient maintenance, due to budget and other constraints. Temporary structures in schools, such as trailers and portable classrooms, have frequently been associated with moisture and mold problems."
Another report from the National Institute of Occupational Safety and Health (NIOSH) reports that people who live, work, or attend school in "damp buildings" are "more likely to report health problems." Those health problems include:
Respiratory symptoms (such as in nose, throat, lungs), developing or worsening of asthma and respiratory infections, bronchitis, and respiratory allergies
Hypersensitivity pneumonitis (a rare lung disease caused by an immune system response to repeated inhalation of sensitizing substances such as bacteria, fungi, organic dust, and chemicals)
Eczema
The researchers have not identified exactly how much exposure it takes to cause health problems but have found that the best remedy is to correct the sources that are causing mold.
The NIOSH has developed a tool to help schools identify potential problem areas that is available from the agency's website.
Preventative actions include:
Providing adequate ventilation for showers and indoor swimming pools
Use exhaust fans and adequate ventilation in cafeteria kitchens and food service areas
Implement an inspection procedure to check for moldy odors, inspect sinks, pipes, plumbing and other areas such as showers, for leaks, standing water, water stains or mold and take appropriate cleaning and remediation action
Promptly dry any spills or water leaks
Don't install carpet in areas near water sources, such as around drinking fountains, bathroom sinks, or on concrete floors
Parents who suspect their children have been exposed to mold at school are advised to contact the principal and local school board with their concerns. The school administration can consult with the California Department of Industrial Relations for guidance about remediating mold hazards.
If mold is present there are specific remediation procedures that need to be followed. Make sure the school district works with a qualified mold damage company, such as Servpro of San Luis Obispo. The highly trained mold remediation team uses advanced mold remediation techniques and equipment to remove mold and restore the damage.
This press release is by online marketing and advertising company Access Publishing, 607 Creston Road, Paso Robles, CA 93446, (805) 226-9890.
comments