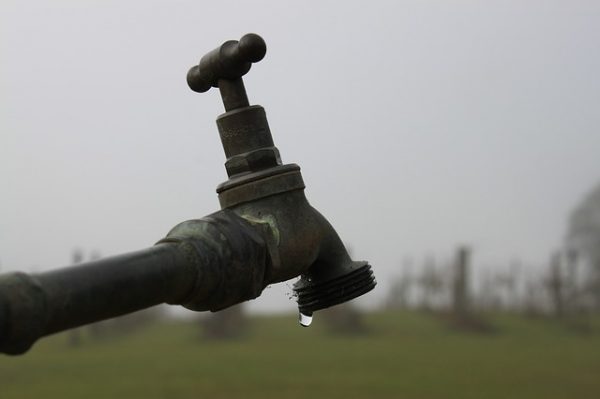 –Water damage is the second most expensive damage to repair, right behind fire damage. Water can also be the cause of a fire when coming in contact with electrical sources and Joe Powers, a San Luis Obispo water damage specialist, has prepared a report about the cost of water damage and the precautions that can help prevent damage.
The Insurance Journal reports that weather events, and bursting and leaking pipes are the two most common causes of water damage. More water damage is caused by faulty pipes and plumbing, and leaking appliances than by the weather. Insurance claims for water damage average $2.5 billion annually, at nearly $7,000 per claim.
A leak, overflowing bathtub, sink, even a clogged toilet might seem more like an inconvenience rather than a threat to a family or workers. But, water can do a lot of damage and even more so when it is the result of a long-time plumbing problem. Prolonged contact with water, even in small amounts at a time, has serious impact on floors, carpets, walls, and furniture. Water damage can lead to:
Fire and electrocution when water comes into contact with electrical outlets and other electricity sources.
Mold and mildew, even on hard surfaces like masonry.
Rotted wood that may compromise a building's structural integrity.
Stains.
Spread of bacteria and pathogens from contaminated sources such as sewers.
Odors from mold, mildew,and bacteria.
All of these issues are more costly to repair or remove than simply fixing leaks and persistent overflowing. It's also important to dry out any wet or damp spots from even the smallest leak. All water damage, of any degree, should be addressed within the first 24 to 48 hours to prevent mold, rot and other problems from developing.
There is also the possibility that insurance will not cover water or mold damage that is the result of the property owner's neglect.
Small spots of moisture can usually be taken care of by do-it-yourself remedies. These include removing standing water and directing fans onto the damp spots to dry them out. Drying can take 48 or more hours, depending on how much water was in that area.
The team from Servpro of San Luis Obispo is always ready to assist regardless of the size of the water spill. It is especially important to call the experts when the sewage is involved because the specialists from Servpro of San Luis Obispo have special training for water damage that contains pathogens.
Servpro of San Luis Obispo provides 24-hour emergency service by highly trained water restoration technicians using advanced water inspection, extraction and drying equipment. The team uses moisture monitoring equipment to effectively measure and document the drying process, making sure everything is dry before leaving the property.
Press release by marketing and advertising company Access Publishing, 607 Creston Road, Paso Robles, CA 93446, (805) 226-9890.
comments