Come visit scenic Avila Beach
Take a drive away from the beaten paths of Hwy. 101 and Hwy. 1 and discover the quiet paradise of Avila Beach. The oceanside community offers something for every interest and all ages from quiet romantic weekends to beaches, hiking trails, kid and pet-friendly parks, shopping, great food, golfing and hot springs. Choose from the many hotels and enjoy family meals or a sunset dinner at an oceanfront restaurant. This delightful small town rests at the edge of San Luis Obispo Bay. The San Luis Obispo Creek empties into the bay at Avila Beach providing views of native wildlife along with the region's unique marine life. The nearby Avila Beach Bird Sanctuary is great for bird watching any time of year and especially during bird migrations.
Situated off the beaten path of Highway 101 and Highway 1, Avila Beach is set back from the rest of the beach communities.  The small town rests in a bay at the mouth of Diablo Canyon and is a great place to go for a nice afternoon or evening out.
Avila Beach is easily one of California's greatest seaside resort villages. Close, convenient and economical — yet a world apart. Here resort living takes over, and entertainment is in the fresh salt air. Amenity-laden hotels, delightful oceanfront restaurants, wonderful local wines, and a variety of shopping for everyone.
If you are traveling here, let these recommendations serve as the Avila Beach travel guide for your next Central Coast vacation.
Attractions
Piers in Avila Beach
Avila Beach boasts three piers, two historic piers and a private pier that houses the California Polytechnic State University's Center for Marine Sciences.
The Harford Pier, built in 1873, was used for shipping before the railroad arrived. The pier also has a romantic history as a liquor smuggling hotspot during the 1920s. Today, the pier is occupied by commercial fishing and restaurants and is open to pier fishing.
Avila Beach Pier was built in 1908 and was important for fishing and ocean-bound passenger transportation.
For more information about the piers, call (805) 595-5400.
Central Coast Aquarium
Get up close and personal with marine life through a variety of educational programs. The mission of the Central Coast Aquarium is to cultivate a community dedicated to ocean stewardship. The aquarium was born from a passion for the sea and community and is committed to providing opportunities centered around education, engagement, and action by offering a fun, hands-on experience that encourages stewardship of our oceans. The Central Coast Aquarium is located at 50 San Juan Street. Visit coastaquarium.com for current hours, progams, events and admission, or call  (805) 595-7280.
The beaches
Of course, Avila Beach has several public beaches! That's how it got the "beach" part of its name! Beaches are great places for thoughtful wandering, to take the kids for hours of play and a few allow the family dog, too! Avila Beach City Beach is the large wide sandy beach that takes up the entire waterfront of the town. Olde Port Beach is located just west of downtown Avila Beach, alongside Avila Beach Drive and allows dogs off-leash as long as they are under voice control. Fisherman's Beach is the last one along Avila Beach Drive, also known as Dog Beach because dogs are allowed off-leash here, too. Cave Landing is somewhat hard to reach but is usually accessed from the trail to Pirate's Cove, which is a well-known clothing-optional beach.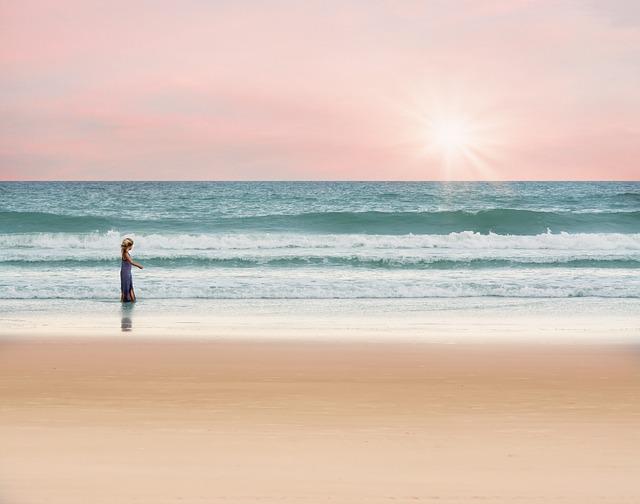 Dining & wine tasting
Gardens of Avila
Serving the finest in fresh California fusion cuisine. Romantic, intimate setting. Breakfast, lunch & dinner. Try renting a hot tub before or after your meal. 1215 Avila Beach Dr. at Sycamore Mineral Springs Resort.  (805) 595-7302.
Sinor-LaVallee Winery
This hilly-terrain vineyard is blessed by sea breezes and marine-type soil consisting primarily of sandstone and produces fruit with a natural intensity and vivid site expression. Planted in Pinot noir, syrah, grenache, chardonnay, Pinot Gris, and Albarino, all varietals that produce well in the cool, foggy climate. Sinor-LaVallee farms organically and biodynamically, or in winemaker Mike Sinor's words, "organic with biodynamic inputs." The theory is that what is great for wine is good for the land and the environment and keeps everything in balance. "When done well the wine speaks of place," Sinor said. "It's how it tastes to you that counts. The Sinor-Lavallee Tasting Room is located at 550 1st Street, Avila Beach and is open daily from noon-6 p.m. For more information visit sinorlavallee.com or call (805) 459-9565.
Alapay Cellars
The tasting room is a hub for visiting and local wine enthusiasts who enjoy award-winning wines. The tasting room ambiance is spectacular and with one sip of the multi-award-winning wines and guests soon understand the true appeal of Alapay Cellars. The owners Rebecca and Scott Remmenga can often be found pouring tastings and discussing the complex winemaking and blending techniques that Scott, the winemaker, uses to produce each bottle.  Alapay Cellars, located at 415 1st St. in Avila Beach, is open Sun – Fri from 10:30 a.m. to 6:30 p.m. and Sat 10:30 a.m. to 7 p.m. For more information, call (805) 595-2632 or visit www.alapaycellars.com.
Shopping 
Avila Valley Barn
Any mention of Avila Valley Barn makes locals smile. Over the years, since 1987, this unique farmer's market has become a favorite destination for locals and visitors to buy the freshest locally-sourced seasonal fruit and vegetables. The fresh, seasonal fruit and vegetables that are available are not the only reason people drop in. The barn is a favorite bakery for fresh-baked pies and other bakery treats, lunch from the deli, or ice cream. And, there's even more to the fun than browsing through the fruit and vegetable stands. There's feeding the farm animals (May – November), pumpkin patch (September – November), hay maze (October), Christmas trees (Thanksgiving weekend through December 25th), U-Pick, chicken shack & smokehouse deli, roasted corn and ice cream. Avila Valley Barn is located at 560 Avila Beach Dr. between San Luis Obispo and Avila Beach. Open daily from 10 a.m.- 6 p.m. For more information visit avilavalleybarn.com or call (805) 595-2816.
Avila Beach Farmer's Market
Located on the Avila Beach Promenade every Friday from 4-8 p.m. May through August. Enjoy fresh local produce,  crafts, area restaurants, live music and more! Hop on the free trolley and don't worry about parking! Check out the trolly schedule a  www.slorta.org/schedules-fares/avila-trolley/.
Golf
Avila Beach Golf Resort
The Avila Beach Golf Resort, which opened in 1969 was designed by Olin Dutra and Desmond Muirhead. The course is a par-72, 6500-yard championship course. Amenities include a bar serving sandwiches and small bites, an event center, and more. Book tee times at www.avilabeachresort.com.
Hiking & camping
The Bob Jones Trail
The Bob Jones trail is a well-paved county-maintained bike and walking trail also known as the City to the Sea Trail. The trail starts across the street from the parking lot on Ontario Road, right off Highway 101, and ends in downtown Avila Beach. The trail is great for all levels of hiking and biking. It makes for an enjoyable, smooth and (mostly) flat ride with trail benches sprinkled throughout. Dogs are welcome on the trail but please pick up after them!
The Pecho Coast Trail
Native plants and animals can be seen along this 3.75-mile round trip coastal trail to Point San Luis Lighthouse.  Learn about local history, the original Chumash people as well as the plants and animals thriving in the area. There is also an optional Rattlesnake Canyon Trail that loops with the coast trail, bringing the total round-trip to 8 miles. Both hikes are docent-led and by reservation only. This is a docent-led hike and reservations are required.  Make reservations here.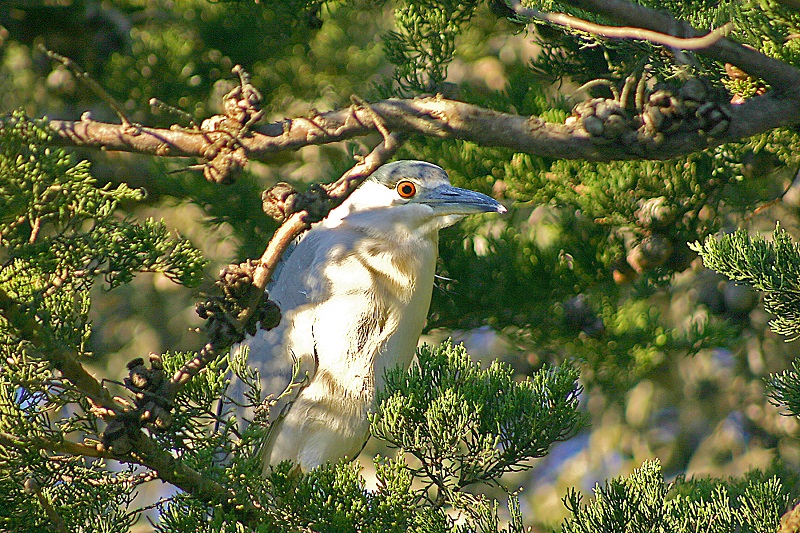 Ontario Ridge Trail
Starting at Cave Landing in Avila Beach, there is a steep track over a 700-foot hill but the spectacular views are worth the trek. The full loop travels through coastal sage, with views of Pirate's Cove, Avila Valley, Shell Beach and more.
Camping
For outdoor enthusiasts, there's not much that compares with evening campfires, falling asleep to the sound of waves and then waking to the early morning sounds of birds and sea life. There are several campgrounds around Avila Beach for those who enjoy the outdoor life including: Avila Hot Springs, Avila/Pismo KOA, Port San Luis RV Camping and San Luis Obispo County Parks,
Lodging
Beach Bum Holiday Rentals
Beach Bum Holiday Rentals and Property Management offers exceptional amenities in their listed beach houses, condominiums, or cottages and you can choose to stay in the bustling Pismo Beach, nature-oriented Avila Beach, historic Arroyo Grande, or community-minded Grover Beach. Options for rentals include monthly and other long-term facilities. You will find everything you need to know about booking your reservation at www.beachbumreservations.com. Beach Bum Holiday Rentals and Property Management is located at 354 Main Street, Suite A, Pismo Beach, CA 93449, phone (805) 773-7194 and they are open seven days a week with a 24-hour answering service. You can also use their reservation hotline at (866) 737-7367.
Sycamore  Springs Resort
All rooms/suites with private hot tubs. Top-rated spa and wellness center offers a wide variety of massages and facials. Hourly hillside hot tub rentals. Daily yoga, Pilates, tai chi classes, hiking. Gardens of Avila Restaurant. 1215 Avila Beach Dr., sycamoresprings.com, (800) 234-5831.
Pismo Coast Village RV Resort
Consisting of 26 acres and 400 sites, this four-time winner of The National Park of the Year Award. has been attracting RV campers since the mid-1970s. Just steps from the beach, amenities include a heated pool, outdoor pickleball and basketball courts, miniature golf course, arcade, bicycle rental, a restaurant and a general store. Pismo Coast Village RV Resort is located at 165 S. Dolliver St. in Pismo Beach. For more information or to make a reservation, call (888) 782-3224 or visit pismocoastvillage.com.
Avila Beach Travel Guide stories
comments