Best white wines for summer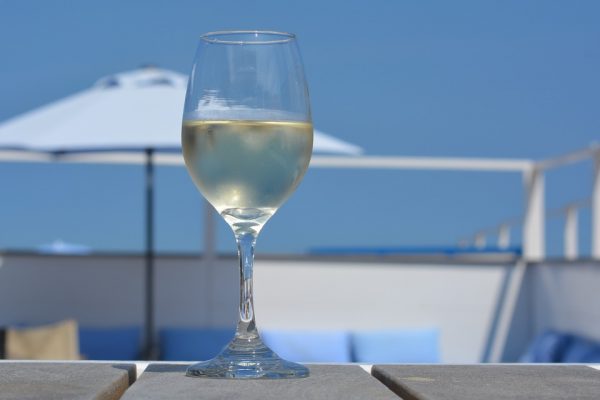 There's nothing like a delicious local white wine to kick off the summer season. Save yourself a trip to the grocery store wandering through the aisles trying to figure out what you want to buy. Review our list instead.
There are so many fantastic local white wine choices you are going to get a winner, no matter which you pick. Check out our top choices for summer white wine drinking below. These wines taste great all year long, but summer is the time to celebrate them.
Bushong Vintage Company 2018 Spanish Castle Queen – $27
Albarino from Edna Valley's Paragon Vineyards. Flavors of key lime, golden delicious apple, and pineapple. Cold-fermented in stainless steel then aged four months in neutral French Oak.
Bushong Vintage Company 2018 Cold Roses – $25
Gewurtztraminer from a cool and sheltered section of an Adelaida vineyard. Aromatic fruit aromas with flavors of lychee, peaches, roses and lemon curd. Dry with a long-lasting finish.
Circle B Vineyard & Cellars 2016 Albarino – $20
Delicate but robust with aromas of peach, apricot and honeydew, and a long, smooth finish.
Cypher Winery 2017 Ethereal – $28
This white wine blend of clairette blanche, roussane, and marsanne has aromatics of stone fruit and minerality, followed by nectarine, apricot, honey, chamomile with a rich mouthfeel and a lingering mineral finish.
Ecluse 2015 Chardonnay – $32
This chardonnay from the Solomon Hills area of the Santa Maria AVA was aged for eight months both in stainless and oak to produce a crisp and complex wine that can be enjoyed on its own or with a variety of cuisines. Silver Medal – San Francisco Chronicle Wine Competition.
Ecluse 2016 Prelude – $32.00
A white Rhone-style blend of 67% Grenache Blanc and 33% Viognier, this complex wine is a beautiful golden color with aromas of peach, tropical fruit and a hint of honey. 92 Points – Wine Enthusiast
Hearst Ranch Winery 2017 Three Sisters Cuvee White – $22
This Rhone-style blend of roussanne, marsanne, and viognier has Aromatics of fresh-cut grass and clean minerality, fantastic acidity. Hints of medium toasted oak. flavors of lychee, gooseberry and apricot delight on the palate.
Michael Gill Cellars 2016 Vermentino Oso Blanco – $40
Pale straw color. Aromas and flavors of cotton candy and vanilla with a sweet nose and dry, fruity medium body. Brisk finish with fruit and tannins and no oak. Gold medal winner at the 2018 California State Fair Wine Competition.
Michael Gill Cellars 2017 Black Tie Viognier – $45
Medium yellow straw color. Bright toasty aromas and flavors of peaches, coconut, and lemon blossoms with a silky, dry, and fruity finish. Gold medal from the 2018 California State Fair.
Monochrome 2017 Neither Here Nor There – $38
This wine gives a nod to the chenin blanc of the lower Loire River Valley with a hint of New Zealand. From 47% barrel-fermented sauvignon blanc, 6% skin-fermented sauvignon blanc, and 47% barrel-fermented chenin blanc, it's not like anything ever made in Paso Robles and not a textbook version of something from Sancerre, the lower Loire, or New Zealand. Hence the name… 92 Points, and Editor's Choice, from the Wine Enthusiast
Nadia 2018 Sauvignon Blanc – $19
Aromas of lemon curd and nectarine are prevalent with a familiar hint of fresh cut grass. Bright flavors of lime and kiwi are complemented by vanilla crème and canned peaches. This sauvignon blanc finishes long with intense notes of lemon zest.
Opolo 2017 Pinot Gris – $26
Reminiscent of sunshine in the Alsace region of France, this white wine is a fruit forward complex pinot gris. Flavors of honeyed melon, clove, and cinnamon are followed by nectarine and white peach leading to a long finish.
Riverstar 2018 Sauvignon Blanc – $20
This wine has pineapple aromas with citrus, passion fruit, and grapefruit notes and bright acidity
Sculpterra Winery 2017 Viognier – $28
Fruity aromas with a slight mineral edge are followed by tastes of freshly sliced honeydew, savory nectarine and subtle spice delicately mingled with notes of pressed yellow apple and ripe pear.
SummerWood Winery 2017 Grenache Blanc – $30
This wine exhibits an initial aroma of freshly cut grass and wet stones, followed by citrus notes, white flowers and a hint of nectarines. Balanced acidity on the palate is paired with lemon zest, nectarines and a touch of minerality. Toast of the Coast Gold medal.
Tobin James Cellars 2015 Sauvignon Blanc 'Sundance' – $18
A brilliant light straw wine with aromas of rich grapefruit, lemon, and tropical essences. Flavors of grapefruit, lemon-lime, citrus, and kiwi lead to a crisp acidity, mouth-watering finish.
Vina Robles 2018 Albarino – $20
A light straw colored white wine from the Vina Robles Estate Huerhuero Vineyards with aromas of peaches and pears with hints of mineral notes. This wine is light to medium bodied with lemon-lime flavors and minerality characteristics.
Vina Robles 2018 Viognier – $20
A light straw colored white wine from the Vina Robles Estate Huerhuero Vineyards with aromas of peach, mandarin orange zest with hints of honeysuckle and ginger. This wine is medium bodied with lively citrus flavors leading to a rich finish.
Best rosé wines for summer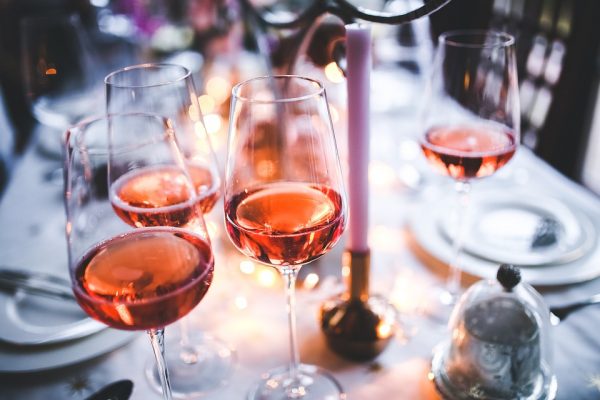 Rosé wine has come along way from your mom's white zinfandel, and this region has a lot of premium rosé wines to offer. Rosé is quite possibly the quintessential summer wine. Perfect for sipping poolside, serving at barbecues, and enjoying at picnics.
I've enjoyed this fresh, crisp flexible pink wine for a long time. Rosé wines are most available at this time of year and there are plenty of good ones around. I've been tasting through dozens of summer wines to recommend for this series and will have whites and red selections coming soon. Here are some of my favorite local rosés to recommend for your summer enjoyment.
Alloy Wine Works Tin City Central Coast Rose – $6 
Our first selection comes in the latest trend for wines, a 375ml aluminum can. It's a solid offering for a pink porch pounder with flavors of strawberry, mint, grapefruit, rose petals, and sour patch candies.
Asuncion Ridge Vineyards 2108 Rosé – $25 
This rosé fills the mouth with strawberries and key lime with peach, honeydew and a hint of gardenia.
Bushong Vintage Company 2018 Pretty in Pink – $23
Paso Robles rosé from a proprietary blend of predominantly Estrella District sourced barbera. Bright acidity and lingering minerality deliver a bone-dry rosé.
Circle B Vineyard & Cellars 2017 Rosé de Garnacha – $20
Rose colored with flavors of melon, lychee, and strawberry with a soft mouthfeel.
HammerSky Vineyards 2018 – $40
This 100% zinfandel rosé delivers romantic, delicately sweet touches of citrus and strawberries and creme.
Hearst Ranch Winery 2018 Julia Rosé – $22
A pale salmon color in the glass this wine's aromatics offer juicy fruit notes with hints of freshly cut grass and limestone-inspired minerality. A resolute vein of acidity frames everything in from nose to finish.
Nadia 2018 Grenache Rosé – $25
Pale salmon in the glass, this energetic wine opens with aromas of underripe raspberry and grapefruit. The palate offers tantalizing notes of sarsaparilla and strawberry. A smooth finish is carried out with flavors of tea rose and a lovely red fruit minerality.

Opolo 2018 Rosé – $24
A pink blend of grenache, syrah, and viognier sourced from four different vineyards create this balanced rosé. Aromas and flavors hint of fresh cut watermelon, sour cherry, lychee, red rose petals, and strawberry.
Peachy Canyon 2018 Rosé – $24
Peach-rose pink in color, a crystal clear rosé with aromas of strawberry, guava and lychee gives a bright acid flavor containing strawberries, peaches, nectarines, and mandarin orange.
Riverstar 2018 Rosé – $20
From 100% syrah, this wine has a dry, light body with peach and strawberry flavors and a soft vanilla finish.
Sculpterra Winery 2018 Paso Pink Rosé – $28
Comprised of grenache, syrah and mourvèdre red Rhone varietals, providing a complex and inviting aroma. Tropical fruits flavor this wine with guava, orange, strawberry and a touch of earth and spice. Wonderful mouthfeel and a finishing hinting of rose petal and lavender.
Sea Shell Cellars 2018 Grenache Rosé – $21
This vibrant wine greets the palate right out of the glass with peaches, nectarines and apricots then settles to peach, black tea, and fresh cut pomelo. The wine has crisp acidity and balance that carries through to the finish.
SummerWood Winery 2019 Rosé – $20

Salmon pink in color this wine exhibits a bouquet of strawberries, cranberries, and cotton candy. It is a well-balanced wine offering a delightful mouth-feel of tart citrus, grapefruit, and dried apricots.
Tobin James Cellars 2018 Tempranillo Rose "Paradise" – $22
Pale salmon pink color delivers aromas of strawberry and ripe peach. Crisp to bone dry flavors of strawberry, apricot, and peach carries through to a delicious finish.
Vina Robles 2018 Rosé – $17
A wine with a clear coral color and aromas of red cherries, pomegranates and hints of peaches and rose petals. The flavor is full of juicy red cherry flavors with moderate acid giving this wine a lively finish.
Best red wines for summer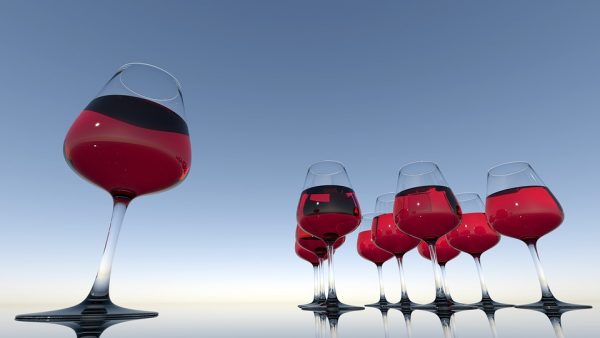 With summer just around the corner, some wine drinkers have already swapped out their favorite reds for a chilled bottle of white or rosé, but if red wine is your thing, you don't necessarily have to put it away just because the weather is warming up. There are plenty of red varieties that are quite delicious during the hot months.
It's a great time to explore red wines that are lower in tannin, high in acidity, and slightly lower in alcohol, making them more refreshing. Enjoy them at barbecues, outdoor picnics, concerts in the park, or just relaxing on the patio.
While verboten to some, I'm not opposed to occasionally chilling a red in the refrigerator, or dropping in a few ice cubes… don't judge me.
Asuncion Ridge Vineyards 2016 Pinot Noir – $48
A red wine with cola, bing cherry flavors, and a boysenberry-vanilla finish with a hint of smoke.
Asuncion Ridge Vineyards 2015 Salacious – $40
A blend of 58% grenache, 25% syrah and 17% mourvedre delivers rich lingonberry, cassis flavors with a vanilla allspice and raspberry reduction finish.
Brochelle Vineyards 2017 Estate Grenache – $50
A sun-drenched, fresh and juicy wine bursting with flavors of bright strawberry, red cherry and a hint of savory black licorice. Tender rose petal and light smoky aromas make this wine perfect for pairing with grilled chicken, pork, or Korean barbecue.
Bushong Vintage Company Institutionalized – $29
This Paso Robles red blend from 50% grenache and 50% petite sirah delivers full aroma with dense flavors of cherry Jolly Rancher, white pepper and cinnamon.
Bushong Vintage Company Fire Spirit – $41
Petite sirah, a heavier red wine, with full aroma and flavors of stewed black cherry, smoke caramel and vanilla cream. Aged 16 months in French Oak followed by two months in bourbon barrels.
Circle B Vineyard & Cellars 2017 Grenache– $34
A great nose of red berries with a floral first taste followed by a balance of acidity and fruit.
Cypher Winery 2016 Fifth Element – $55
A mourvedre-leading Rhone-style blend with aromatics of blackberry, dark cherry, anise, leather, black pepper followed by blueberry, tobacco, and spice with a coca vanilla finish.
Dracaena Wines 2016 Paso Robles Reserve Cabernet Franc – $45
From Plummer Vineyards, this cabernet franc is a deep ruby color. Aromas introduce Bing cherry, eucalyptus and roasted coffee followed by fresh black cherry, blackberry, and toasted oak flavors. A long and opulent finish adds a taste of baking spices.
Hearst Ranch Winery 2016 Chileno Tempranillo – $35
This 2016 estate grown vintage has dark and rich aromatics with notes of dried cherry and wet clay. This wine was aged in predominantly neutral barrels, along with about 20% once-used French oak barrels to highlight our effort on the vine.
Hearst Ranch Winery 2016 Three Sisters Cuvee Red – $24
In the glass, the wine displays a deep and rich garnet, Plum and star anise yield to black licorice and leather as the wine blossoms on the nose. On the palate, this wine exhibits ripe pomegranate and hints of clove. Pleasingly fine tannins offer length and a delicate finish and to this well-balanced wine. The wine earned 90 points from Wine Enthusiast.
Michael Gill Cellars 2016 Counoise – $48
A delightful summer wine with a bright ruby color. Fresh fruit aromas and flavors of raspberry jam and honeyed fig. A juicy and refreshing lighter-styled red with bright flavors and acidity. Gold medal and 99 points from the 2018 California State Fair and gold medals from the 2017 Indianapolis State Wine Competition and 2017 Mid State Fair Wine Competition.
Opolo 2017 Grand Rouge – $29
A lighter-styled wine made from grapes of the Rhone valley blended into a symphony of wild red and blueberries, with hints of Lucky Charms and Surf Wax. This wine has zippy acid and tannins.
Opolo 2017 Mountain Zinfandel – $29
An icon of Paso Robles zinfandels with big strawberry jam aromas and flavors with hints of red currants, warm raspberry compote, and vanilla. It has a stout 15.9 percent alcohol. A favorite with grilled meats.
Peachy Canyon 2017 Westside Zinfandel – $26
This wine is a pale garnet color, bordering on brick with a spicy nose of bay leaves, rose petals, white pepper, coriander, and anise. Flavors of raspberry brambles and strawberry-rhubarb pie accented with hints of ripe stone fruit, red currants, and vanilla greet the palate. This is a balanced wine with light grainy tannins, nice length, and full body.
Peachy Canyon 2017 Petite Sirah – $29
A bright magenta color comes with aromas of coffee grounds, cedar, leather, tar and asphalt after a fresh rain. Flavors of blackberries, blueberries, black and cherries compete with hints of orange peel, anise, plum, red delicious apples and vanilla bean. This wine is acid driven with a lengthy, spicy finish with generous amounts of nutmeg and cinnamon.
Sculpterra 2017 Grenache – $32
A refreshing and complex wine with sparkling fruit and layered textures throughout the palate. Packed with tastes of raspberry and boysenberry fruit, along with floral notes of purple flowers, vanilla, clove, cream and Christmas spice fragrant on the nose. It's medium-bodied and lightly tannic, with crisp acid that lingers to the finish. 93 points and Editor's Choice by Wine Enthusiast Magazine.
Tobin James Cellars 2014 James Gang Reserve Syrah – $55
A rich deep violet colored wine with the aroma of cloves, cardamom, and smoke, with a peppery finish. Will pair nicely with barbecued dishes such as chicken and ribs.
Vista Del Rey Vineyards 2017 "Bomba Ciruela" Zinfandel – $30
A robust mouthful of dry-farmed zinfandel grapes from a big, spicy wine with dark berry, plum, and cherry flavors. Drink all by itself or pair with grilled meats for your summer barbecue.
Vista Del Rey Vineyards 2018 "Toro Negro" Barbera – $30
A wine with a medium ruby color with aromas and flavors of plum, cherry, and rhubarb. Pairs well with barbecued sausage, pork, and chicken.
Sweet red dessert wines
Sculpterra Winery J. Jagger Primitivo Port – $36
Made from primitivo wine grapes left to ripen on the vine then hand sorted in the vineyard. Complex aromas of ripe fig, rich chocolate, raspberry truffle, and toasted jam with hints of caramel, apple, licorice and candied cherries followed by a tender, sweet and balanced finish.
Vista Del Rey Vineyards 2018 Barbera Dessert Wine – $25
This superb Barbera port wine has flavors of dark berries, dark chocolate, and spices with a sticky rich dessert mouthfeel.
– Scott Brennan, publisher
Click here for a wine tasting map of Paso Robles
comments