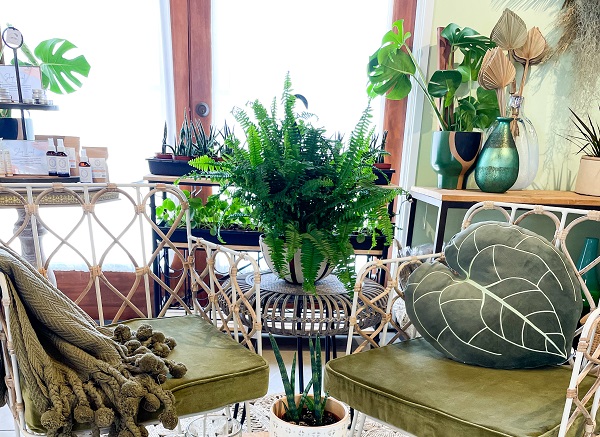 Featuring boho-chic home decor, locally made goods, house plants and more
The new Cambria Nursery Downtown opened this summer at 4039 Burton Dr., bringing a new and eclectic shopping experience to downtown Cambria. The shop features boho-style home decor and furniture, modern coastal goods, a section dedicated to local artists and creators, beautiful house plants and planters, and so much more, all hand-picked for inspiration and quality.
"We are so excited to be part of the downtown community," said Mike Arnold, manager of the Cambria Nursery Downtown and Cambria Nursery and Florist. "When we were thinking about this special, historic location, we knew we wanted the new shop to be something unique and welcoming, and I think we've achieved that."
Visit the downtown location and gain new design inspiration for your home, find the perfect gift from a local mercantile partner, enjoy a refreshing beverage or charcuterie board at the cafe, lounge on a comfy couch and more. Cambria's newest addition is ready to welcome guests for an enjoyable and inspiring shopping experience.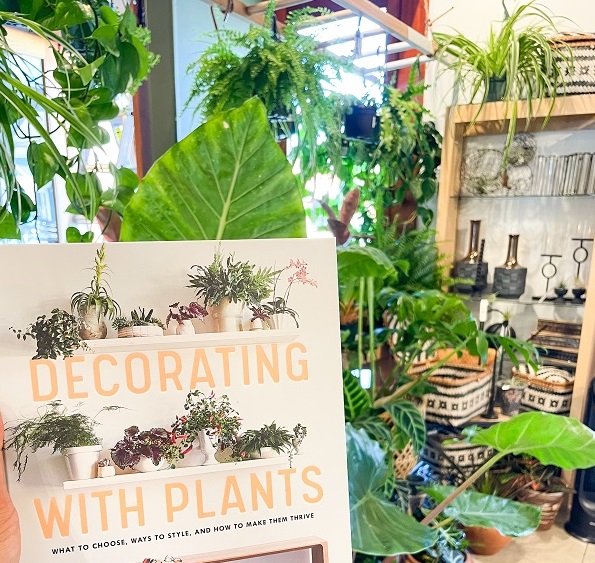 Each section of the store has been carefully curated and features hand-selected, contemporary household items. The store will stay stocked with the latest home trends and will be a new experience each time you visit. While shopping, you'll also find multiple photo opportunities to capture the perfect Instagram moment.
Cambria Nursery Downtown is proud to partner with local businesses that are women-owned, sustainably operated and create high-quality products such as original art by Amandalee Design, balms, hand salves, lotions and health and beauty products by Balm Standard, Creston Bee Co., Kelpful, Life Elements and Taddo's Tallow.
Handcrafted pottery, clay and stoneware pieces from Cali Love Clay and Funky Town Pottery along with handcrafted boho-inspired jewelry from Central Coast Glow are perfect choices for gifts or personal use. Tasty treats can be found from local crafters like the Creston Bee Co., Kelpful, Little Grazer, Root Elixirs, Taco Works and Whalebird Kombucha.
The store, located at 4039 Burton Dr., Cambria just held it's grand opening on September 2 and is open 7 days a week from 9 a.m. to 5 p.m. For more information follow on Facebook or Instagram or visit cambrianursery.com/cambria-nursery-downtown or call (805) 927-4747.
comments