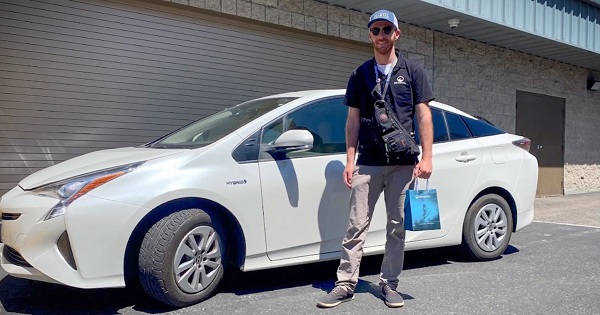 With sincere, knowledgeable staff to help guide you in each unique situation
—Coastal Delivery is a highly-rated local cannabis dispensary delivery serving the entire Central Coast. With roots in Santa Barbara, the team of 10 has been supplying SLO County canna-customers since 2019. Any cannabis connoisseur would be happy to know that the business specializes in a wide variety of high-grade products sourced from trusted brands throughout the state. With locations across California, Coastal delivery has a good grip on the cannabis industry, and even offers a rewards system to earn points for every dollar spent, providing memberships where customers can get access to exclusive specials, promotions, double points!
Long gone are the days of mostly seed and stem buds that are harsh and weak. Reach new horizons across the spectrum of aromas from fruity to sweet, and sour to skunky. Coastal Delivery handles the most flavorful of strains that reach for new heights with their collections of superb quality, lab-tested cannabis brands.
Every person is unique in their needs, along with their consumable products, Coastal Delivery offers topical remedies which are slowly absorbed into the body through the skin through things like soaps, bath salts, lotions, creams and ointments or sprays. If you just like to smoke something, enjoy the perfectly pre-rolled joints, or try some of their delicious cannabis-infused edibles which offer a large variety of options from chocolates to gummies.
Coastal Delivery has a super-dedicated team founded on excellent customer service. The fully versed and well-educated staff can enlighten customers on all the many cannabis products and their intended effects. Coastal Delivery is continuously analyzing their product selection to meet the needs of customers, as well as, offer new and fresh products hitting the market. Delivery drivers are always following all the latest Covid-19 guidelines and protocols.
With quite a few cannabis dispensaries popping up and delivery services it can be difficult to pick which one to buy from. Coastal Delivery, ensures fair prices for top-shelf goodies and is highly rated on review platforms such as weedmaps for their world class customer service. As an on-demand delivery service, the delivery time can range from 1-2 hours; however, during peak times it could be slightly longer. Customers are encouraged to get their orders in early, and if you have a specific need, there is a space on the website to leave a note. Each order also offers text message updates all along the way.
Shop online with Coastal Delivery at www.coastalcalifornia.com or call them at (805)476-3420. Hours are Monday-Saturday 10 a.m.- 8:50 p.m., Sunday 11 a.m.-7:50 p.m.
-Cassandra Frey
comments