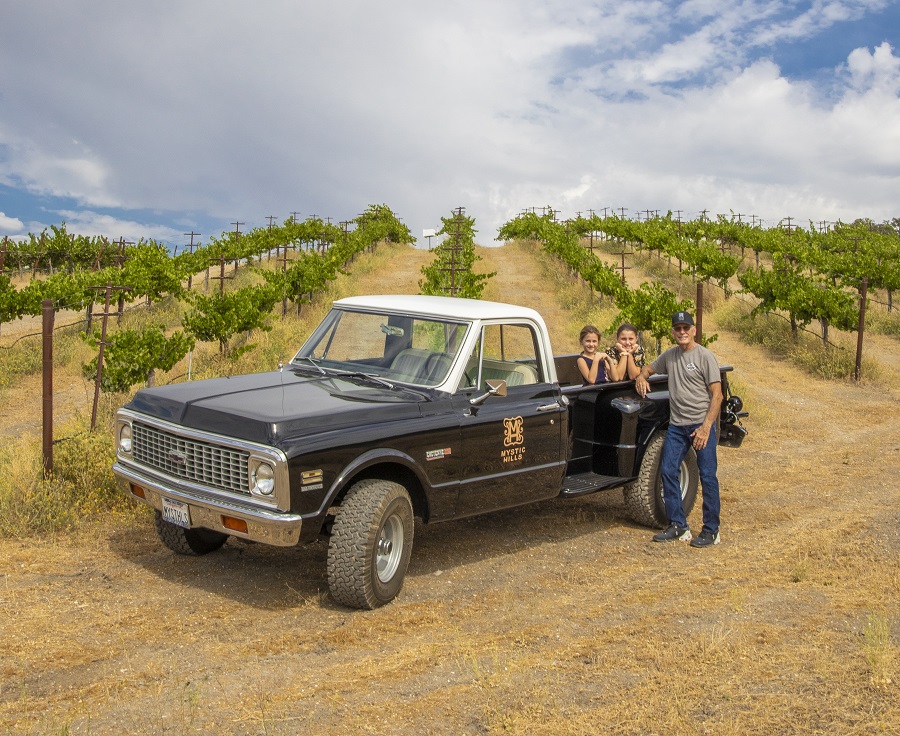 —Joel Cox is an award-winning film editor who has worked with Clint Eastwood for several decades. He recently began editing Clint Eastwood's latest movie "Juror #2". Joel loves working with Clint and his talent has earned him the nickname "the Film Doctor". His son David shares his passion for film and works with him in the industry.
Their passion isn't just for film, Joel and his wife Judy purchased the Mystic Hills Vineyard in 2004 after being inspired by wine-tasting tours during the Cannes Film Festival. They create 100% estate-grown Bordeaux wines from their 8-acre vineyard. The entire family helps with the winery business and shares the love. Each shipment of wine includes a piece of art by one of the grandkids and a special note (often a "We LOVE You!).
Private tastings at the Cox's home, located next to the vineyard, are offered by appointment only. During the tasting, Judy and Joel will walk guests through the current wine offering and share plenty of stories from both the wine and film industries. Judy recommends allowing 2.5-3 hours for the tasting appointment.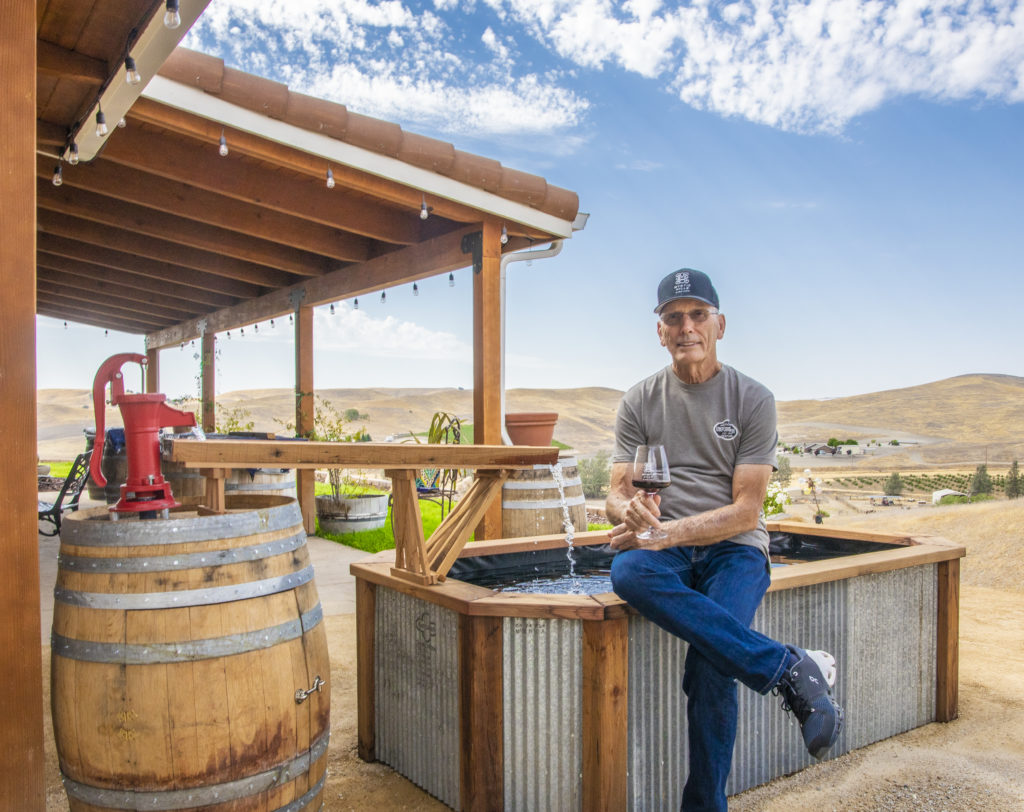 The main wines produced vintage after vintage are Bordeaux blends with movie-themed names and cabernet sauvignon. Winemaker Keith Roberts uses neutral oak and a four-year aging process to deliver robust red wines. The flagship blend, "Unforgiven" includes all five of the estate red Bordeaux varietals, while "Gran Trio" includes cabernet sauvignon, cabernet franc, and merlot. In years that the vineyard produces enough fruit, standalone offerings of other varieties are produced in limited quantities along with a rosé and sauvignon blanc. These wines all feature labels created by their son David.
This year they released a merlot named "Joy Ride". The label is based on an image of Judy in a beehive hairdo that appeared on the cover of Hot Rod Magazine in 1967. In the image on the label, she is in Joel's 1972 Chevrolet Cheyenne. With limited production, they do not offer this during tastings and the wine is already almost sold out.
Another very special wine recently released is a 2017 Unforgiven Reserve. This wine was five years in the making and was produced using new French oak barrels. The bottle is gorgeous with pristine glass and a medallion that was designed by Joel and Judy. Joel places the medallions on each bottle by hand. Only 23 cases of this wine were produced, and each is packaged in a special wooden box.
Located at the northern tip of the Pleasant Valley Wine Trail in San Miguel, their home has a spacious covered patio with breathtaking views of the vineyards and surrounding hills. The landscaping includes several areas for guests to sit and enjoy the views while sipping wine. There is plenty of space for their club pick-up parties, the annual movie night featuring one of the Clint Eastwood Films, and gatherings during Pleasant Valley Wine Trail weekends.
As part of her desire to share the love, Judy is offering an "Imagine Me – Let Me Fly" workshop in October. Each woman who attends will create their own vision board, instructions along with materials, and lunch will be provided. This is an event Judy has been looking forward to offering for a long time and additional workshops may be scheduled. For more information or to enroll, email info@mystichillsvineyard.com.
Mystic Hills is located at 79550 Watkins Lane in San Miguel. For more information or to book an appointment visit the mystichillsvineyard.com or call (805) 610-1099.
—by Lisa Pretty
comments