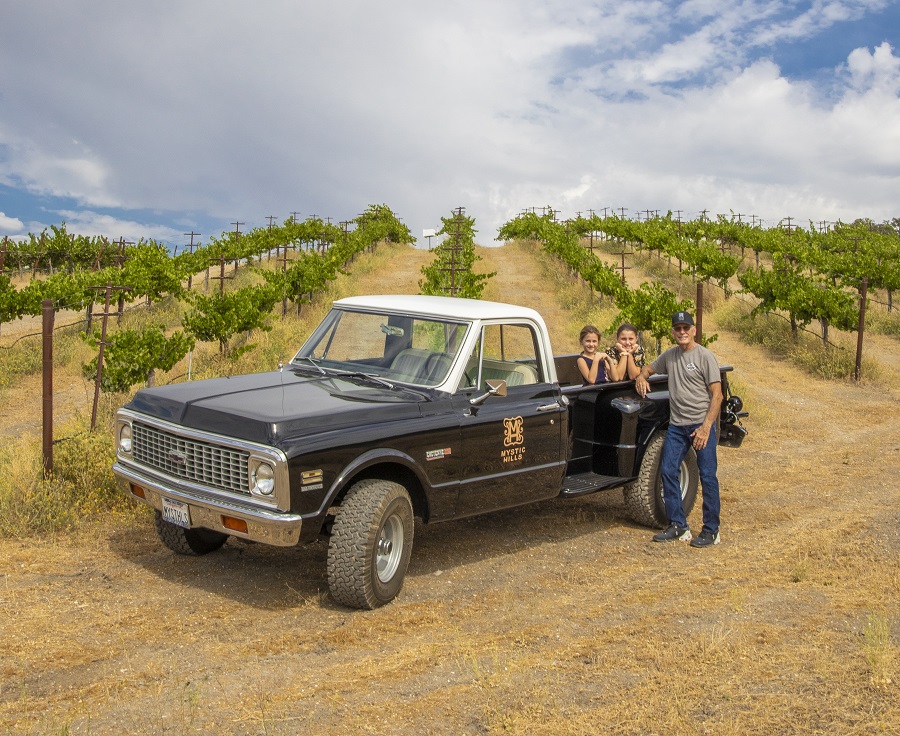 Awarded the 2021 SLO County Winery of the Year
With a bird's eye view of San Miguel, Mystic Hills Vineyards perches on top of a hill overlooking the gorgeous expanse of countryside that is an ideal backdrop for an afternoon of wine tasting and conversation with owners Judy and Joel Cox. With open arms and hearts, the Cox family welcomes guests to share in the love of wine and being part of the family at Mystic Hills Vineyards.
"Our whole passion is love. We want guests to take away that they are worthy, valued and loved. Mystic Hills was really a revelation based on love," said Judy, noting that Mystic Hills is a true family affair as the Cox children and grandchildren are involved in all aspects of the vineyard.
Joel, an award winning film editor who has worked with Clint Eastwood for the past few decades, was sparked with the idea of creating robust Bordeaux wines in California while on wine tasting tours at the famous Cannes Film Festival in the 90s. In 2004, Joel and Judy started Mystic Hills Vineyard on 14 acres of land. In 2007, Keith Roberts joined as the winemaker, bringing years of experience working with Wente Vineyards; Roberts and Joel, whose outstanding attention to detail is from his career as a film editor, create a successful relationship in producing locally and internationally renowned wines.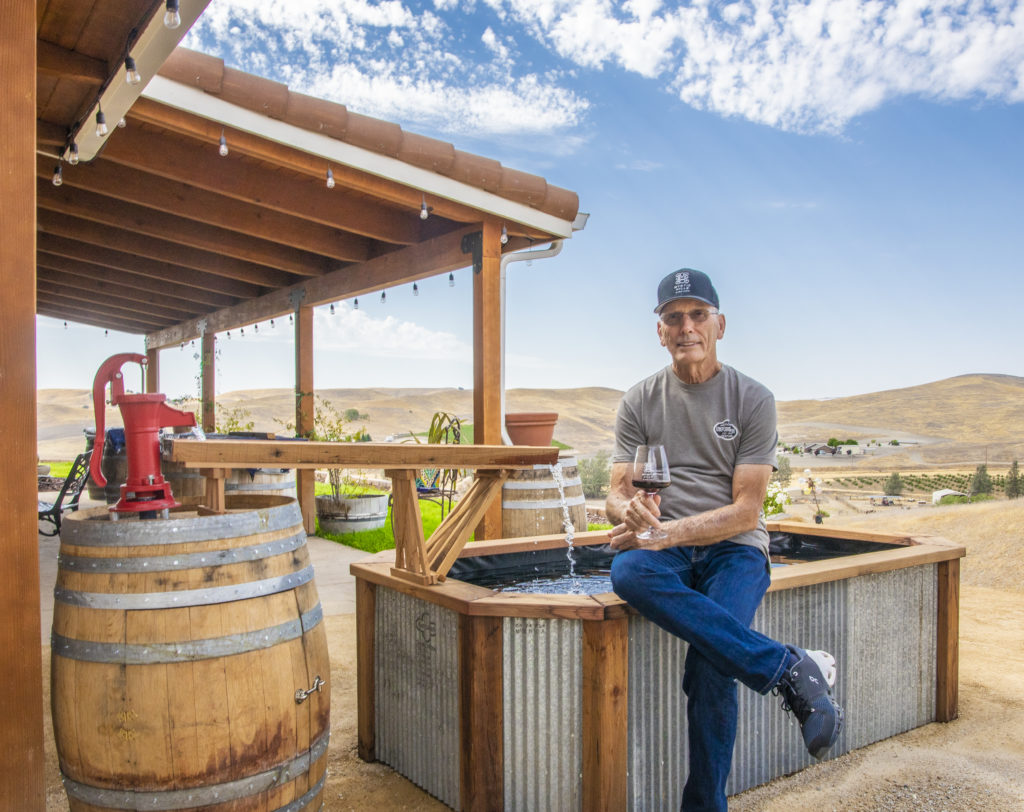 Mystic Hills Vineyard recently won the 2021 San Luis Obispo County Winery of the Year, in addition to five years as the Monterey County Winery of the Year. After a private tasting and learning about the winemaking process, guests will feel like part of the family and will soon find their favorite bottle of Mystic Hills Vineyard wine. Make sure to try the h.e.a.r.t.s. rosé, a vibrant wine that holds a special meaning: the first initial of each of the six grandchildren spell out 'hearts'. A bold, invigorating blend to try is the Unforgiven, which has won countless awards and is named after Joel's Oscar winning film. The Gran Trio, which Judy describes as "very soft and tannin" is another wine guaranteed to excite the palate with its blend of Cabernet Sauvignon, Cabernet Franc and Merlot.
In addition to the Cox family's focus on winemaking, they are involved in fostering a sense of community, with Judy noting that "we have a love to give" through volunteer work with organizations such as the Special Olympics, as well as including art drawn by the Cox grandchildren in wine club member shipments.
Mystic Hills is starting back up with events such as the beloved Movie Night with Joel, where the community watches one of Joel's award winning films; be prepared for fun conversation, the opportunity for raffles, and an unforgettable evening under the stars. Guests are encouraged to dress warmly for this night of fun.
For an experience full of love for the community, passion for creating award winning wine, and a feeling of hope for the future, Mystic Hills Vineyard is the perfect place to visit.
Mystic Hills Vineyard is located at 79550 Watkins Ln in San Miguel. Open Thursday to Sunday from 11 a.m. to 5 p.m. by appointment only. For more information, call (805) 610 – 1099 or visit mystichillsvineyard.com.
—Sadie Mae Mace
comments