Welcome to historic Templeton
A visit to Templeton will give you the feeling that you have been transported back in time. Here you will find the local citizens greeting you as you pass by. You will discover a town that is alive with the history of times long since gone. As you wander on Main Street you will be able to step inside historic buildings that are an intrinsic part of its heritage.
Attractions
Templeton Historical Museum Society
Incorporated as a nonprofit organization in 1989, the realization of a dream of nearly 25 years earlier. The Horstman house, built by Albert Horstman, a prominent businessman in the 1920s, was donated to the society in 1994 and serves as the museum where local memorabilia and photographs are displayed. Templeton's original railroad warehouse (behind the house) contains a 1925 Model T in original condition, an antique carriage and other items too large to put into the house. Open Fri. – Sun. 1- 4  pm 309 Main St., Templeton, CA 93465. (805) 434-0807.
Fresh farm to table adventures
Templeton is an ideal starting or end-of-day spot for touring the back roads on the way to or from your favorite wineries. Small farms along oak lined winding roads have produce stands offering fresh vegetables, fruit, eggs and more.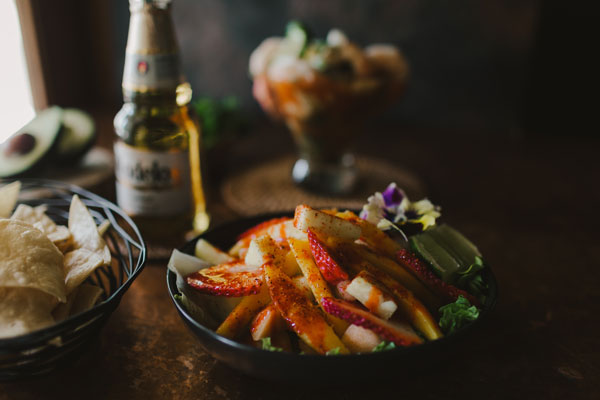 Dining & Drink
Chulos Cafe & Cantina
Chulos offers an extensive menu, featuring American cuisine with a Latino touch, not to mention a wide selection of artfully created coffee beverages. The sophisticated dining experience includes Nouveau-Latin dishes and handcrafted cocktails. Truly a hidden gem. Located at 335 Posada Lane. Visit  chuloscafecantina.com, or call (805) 434-3044
McPhee's Grill
Fresh seafood, wood grilled steaks, & gourmet pizzas served in a converted old saloon with contemporary country decor. Located at 416 S. Main St., (805) 434-3204.
Pig Iron
High-end California comfort food, award winning cocktails, and a brunch most would die for. Open for lunch and dinner, come find out what all the talk is about! Located at 508 S. Main St., Templeton. Follow on Instagram:@pigirontempleton or visit pigirontempleton.com, (805) 400-4542.
Templeton Market & Deli
Hometown deli with delicious homemade salads, sandwiches and fried chicken. Serving breakfast, lunch and dinner. Huge selection of snacks and beverages, including local wines. Open daily 6 a.m. to 9 p.m. 390 S Main St., Templeton, (805) 434-2345.
Wine Tasting
Demeter Family Cellars
Demeter Family Cellars is a family owned micro winery producing small lots of award winning wines. Listen to music you choose from their collection of over 500 vinyl records. James and Diane will make your visit memorable in their mid-century modern tasting room. Located at 6990 Kingsbury Rd., Templeton. Visit demeterfamilycellars.com, (805) 712-000.
Shopping
Templeton Farmer's Market
Find fresh vegetables, fruit, bakery goods, meat, fish, nuts, honey, olive oil and handmade crafts. Saturday mornings from 9 a.m.-12:30 p.m. at the Templeton Park. The park is located at 550 Crocker St.
Natures Touch Nursery & Harvest
Wholesome, organic produce and groceries plus hundreds of plants for your garden. Located at 225 S Main St, Templeton. Visit naturestouchnurseryandharvest.store or call (805) 712-3478.
Upscale Resale
Women's designer consignment boutique carries new & used women's apparel and accessories from stores like Nordstrom, Neiman Marcus, Saks 5th Avenue other fine, upscale boutiques at up to 90% off the retail prices. Also carries new jewelry, handbags and locally-made Vine Street Apparel. Located at 590 S Main St, Templeton. Visit upscaleresaleconsignment.com or call (805) 434-9898.
A hidden treasure in downtown Templeton for one-stop shopping. Fresh flowers, plants, deliveries, weddings and special events. Unique indoor and outdoor gifts. New children's boutique adorned with 0-4T clothing, educational toys and books. 300 S. Main St., adelaidefloral.com, (805) 434-2997.
Templeton Travel Guide stories
comments