Don't miss the hidden gems, dunes, golf and parks of this laid-back beach town
GROVER BEACH TRAVEL GUIDE – This town is an outdoor lover's dream that offers numerous recreational activities. It also offers dining, night life and a card room. The town rests between Pismo Beach, Oceano and Arroyo Grande and covers a roughly two-mile area. The streets are named after popular beachside resorts, and the town features several parks for visitors to take in the great weather year round.
You can drive along the beach in your car, truck or ATV, or rent one. Or you can ride horses on the coastline. Grover Beach hosts the only train station for the Beach Cities and has a Visitors Center there at 180 Hwy. 1.
This is one of the last affordable beach towns for buying real estate. It has been called an up and coming Santa Cruz or Malibu. Hilton recently opened a new hotel soon and a convention center just off the freeway.
If you are planning a vacation or trip to Grover Beach, let these recommendations serve as a tourist guide for your visit. Enjoy your stay!
Grover Beach Travel Guide
Grover Beach Attractions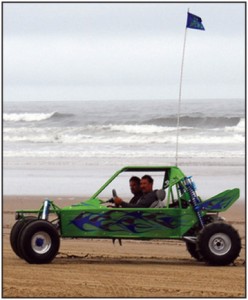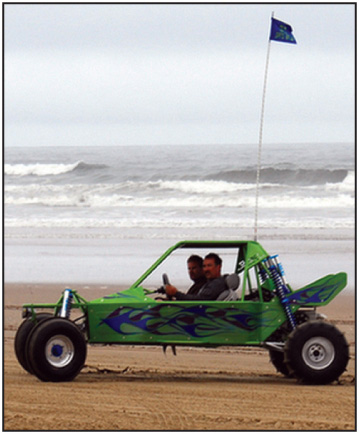 Oceano Dunes State Vehicular Recreation Park – Located at the end of Grand Avenue. This is undeniably one of Grover Beach's main attractions. Thousands flock to the Oceano Dunes State Recreational Park to camp along the ocean in tents and RVs every week. You can rent and ride dune buggies and ATVs on the beach and enjoy riding for the entire afternoon.
There is a small cost per vehicle to drive on the beach. Several ATV rental shops are located within Grover Beach. Overnight camping is allowed on the beach and scenic boardwalk leads visitors to the Monarch Butterfly Grove in nearby Pismo Beach.
Pismo Beach Golf Course – This nine-hole executive course is located within feet of the ocean. 27 par. Open dawn to dusk daily. The course also offers a great seaside location, which means golfers rarely get too warm. You are almost guarantee a perfect golf day. 9 La Sage Drive. (805) 481-5215.
Central Coast Casino – Visitors feel like locals and locals feel like guests! Voted "Best Overall Gaming Experience" by SLO county players! 359 W. Grand Ave., slopoker.com, (805) 474-8500. Play responsibly: 800-GAMBLER.
Grover Beach Dining
Station Grill –Great family dining for breakfast, lunch and dinner. Serving traditional breakfasts for around $5. Lunch is served all day including burgers, sandwiches, salads, and wraps. Dinner served from 3pm-8pm. Great homemade comfort food like, meatloaf and lasagna. Plus daily specials. Enjoy watching the trains go by. 170 W. Grand Ave,  (805) 489-3030.
Grover Beach Parks
S.C. Skate Park – 1750 Ramona Avenue between 16th St. and Oak Park Blvd. Open to skateboarders and inline skaters. Helmets, knee pads and elbow pads are required. Onsite staff.   (805) 543-8235 or (805) 473-4580.
16th Street Park – At South 16th St. and Menetone Ave. Areas to barbecue, restrooms, a large covered picnic table area and two play structures. The park also boasts horseshoes, softball and a grass volleyball court.
Grover Beach Travel Guide stories
Top things to do when visiting Grover Beach
comments