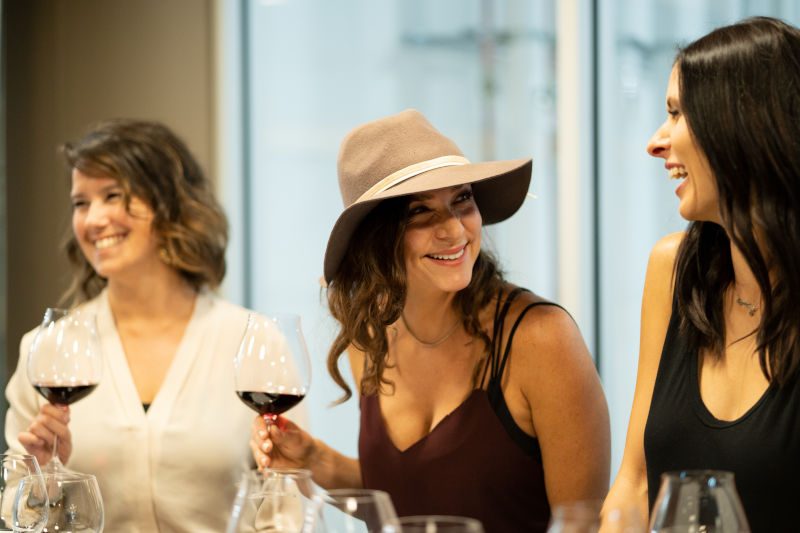 100 Crest Dr, Pismo Beach, CA, USA
100 Crest Drive
Pismo Beach
California
93449
US
Entering our 3rd decade, we've been delivering Deliciously Fun, Educational Wine Tours, fresh daily since 1995! Our deep roots allow our guests unmatched access & privileges in all of CA's Central Coast wine regions; Paso Robles, SLO Coastal & Santa Barbara County.
Let us take you off the beaten path and beyond the tasting bar… all tours are private & crafted around your tastes & preferences. You can direct us, we can direct you, we can collaborate. We know these wine regions like our own backyard, WAIT, it is our own backyard!
Being foodies as much as wine-aux, our picnic lunches are off the hook and enjoyed in a scenic winery setting. If a hot, formal, plated luncheon, expertly paired with wine, is more your ideal, just say the word!
Our signature "Deliciously Fun Wine Education" can be tailored to fit your interest & level of knowledge. From Wine 101 to In-Depth Wine Experiences, should you wish to drink a little deeper ask about our Blending Trials, Blind Tastings or Vineyard Walks.
Breakaway is the regional, large group & corporate specialists offering destination management services with unparalleled client experiences from conception to your final sip. We work collaboratively with you to create your vision and goal. Specialty and regional tours and events include Distillery Tours, Hearst Castle Tours, Combo Castle/Wine Tour, Zip (lining) 'n Sip (wine-ing) Tours, Culinary & Farm Tours, Private Winery Dinners, Scavenger Hunts and more… we are creative, connected, trusted & respected.
Founded in 1995 by longtime local Jill Tweedie, a Level 1 Sommelier, Level II WSET and winner of SLO County Visitor Destination Experience Award. Her enthusiasm and commitment to continually reinvent and deliver the finest wine & culinary experiences on the Central Coast is contagious.
Trust your wine country escape to the longest running, 5-Star rated operator in "these neck of the vineyards"!