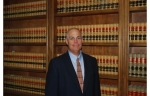 4555 El Camino Real #J, Atascadero, CA 93422
Lawyer in Atascadero Located in Atascadero, CA Daner Law firm practices full service civil litigation, business and estate planning in all state and federal courts in California, and is also licensed in Nevada. Areas of emphasis include real property, business planning and litigation, constructi...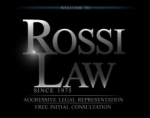 515 Spring St, Paso Robles, CA 93446
Bankruptcy San Luis Obispo Long-established local attorney specializing in bankruptcy, divorce, elder law, child custody, and personal injury. Lawyer offering personalized services. 30 years experience. Free consultation. About: Richard Rossi is a fifth-generation San Luis Obispo native. He re...