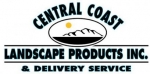 445 Prado Rd, San Luis Obispo, CA 93401
Landscape Supply San Luis Obispo Landscape Supply Paso Robles Landscape Supply Arroyo Grande Landscape Supply Morro Bay Landscape Supply Nipomo   Located in San Luis Obispo, Central Coast Landscape Products is your source for landscape supply. We stock a wide variety of natural landscape mu...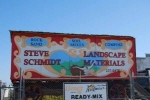 1990 Ramada Dr, Paso Robles, CA 93446
Topsoil Paso Robles For over fifty years, Steve Schmidt Topsoil has been providing Tri-County residents with quality landscaping and paving materials. With varied products such as sod, ground cover, u-haul concrete, pond supplies, and decorative rock; they carry everything the do-it-yourself hom...