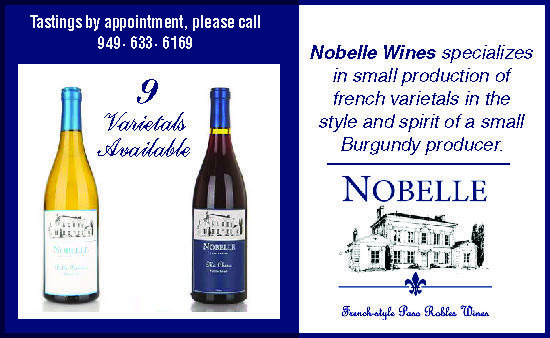 1 Rose Hill Road, Briarcliff Manor, NY 10510
Full Description
Nobelle Wines specializes in small production of french varietals in the style and spirit of a small Burgundy producer.
Winemaker Sébastien Noël selectively chooses specialty grapes from vineyards in the Paso Robles AVA and Monterey County in California's Central Coast, where they are nurtured in congruence with the land.
Current vineyard sources include Hearthstone, Kiler Canyon, Santa Margarita Ranch. Starr Ranch and Colbert Vineyards.
At the winery, grapes are minimally handled with care to capture and enhance the varietal's fragrance and terroir.