Paso Robles Art in the Park 2020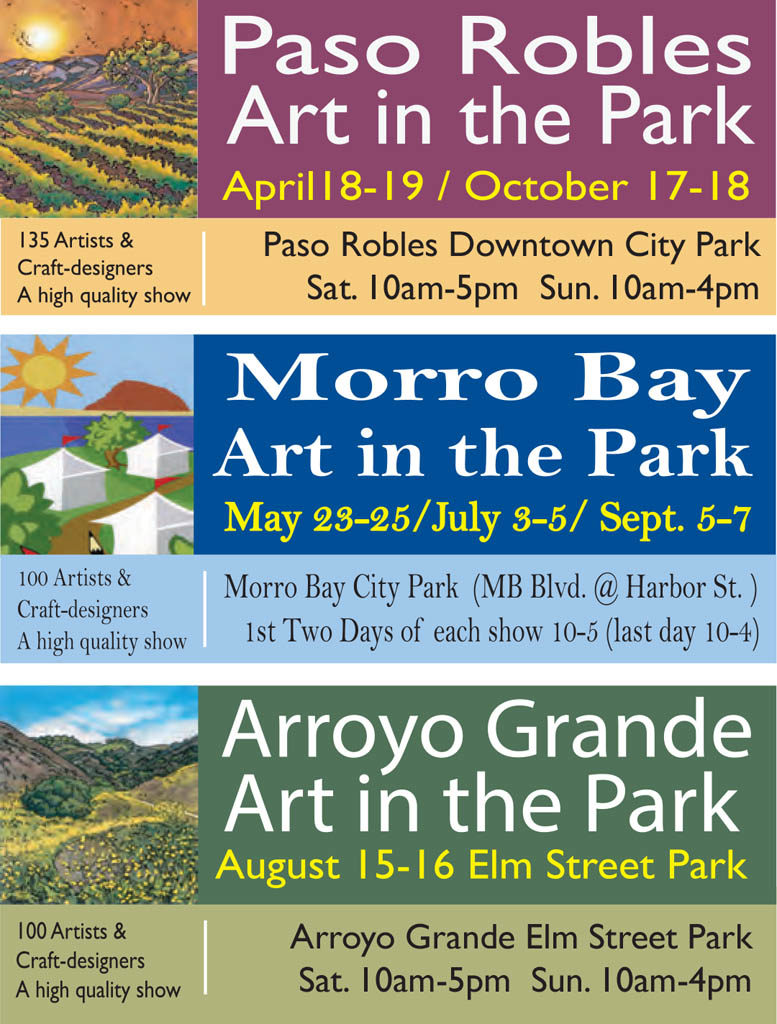 Downtown City Park East, Paso Robles, CA
April 18-19 2020
WHERE:
Paso Robles Downtown City Park East end of Park. Spring Street and 12th Street Paso Robles, Ca.
WHEN:
Saturday April 18 10am to 5pm
Sunday April 19 10am to 4pm.
PARKING: Hundreds of free parking spaces within 3 blocks of Paso Robles Downtown City Park
WHY: This show offers artists and crafts people a high quality outdoor setting to display and sell their wares to an appreciative audience.
RESULT: Paso Robles Art in the Park is looked upon as the finest display of handmade art and crafts presented in San Luis Obispo County.
EXHIBITS: 130 booths representing independent artists and craft workers .
FOOD: The art show at downtown city park is surrounded by great restaurants for a snack, lunch or after-show dinner.