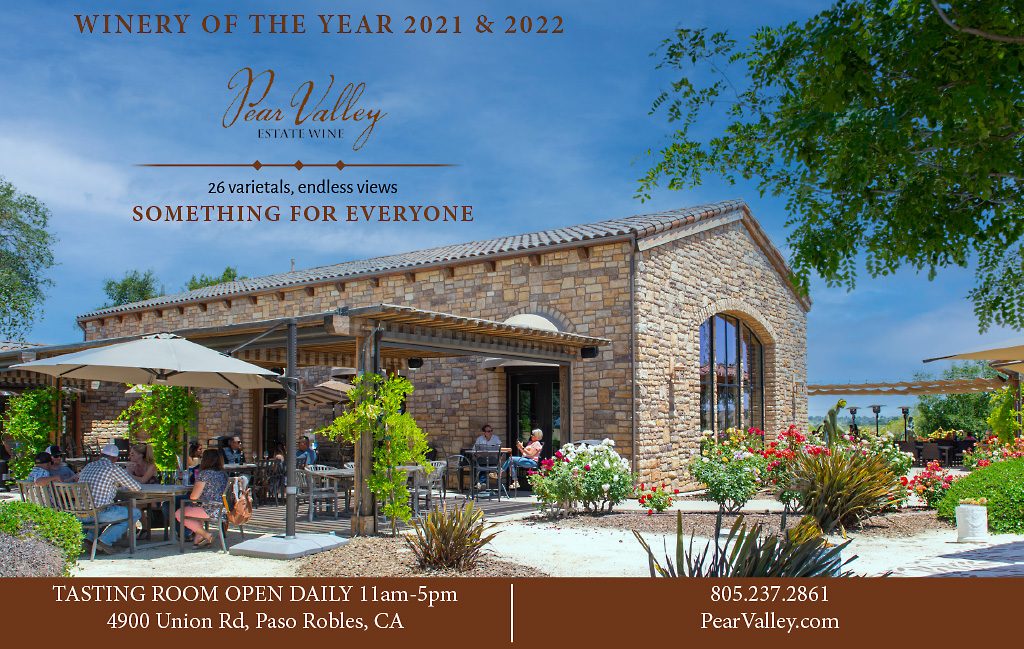 4900 Union Road, Paso Robles, California 93446, USA
4900 Union Road
Paso Robles
California
93446
US
The genesis of the wine story for Pear Valley began in the late 60's when owner Tom Maas was stationed on an army base in Germany…in the midst of a vineyard. Here he learned to love both wine and the vineyard. Decades later, when the kids were grown and responsibilities waned, he was free to pursue his dream of owning and living in a vineyard. It started with 20 acres in 1999 and now Tom and Kathleen own 113 acres where they dedicate their energy and resources to providing the best environment for growing premium grapes. The vineyards are operated with sustainable farming practices to ensure that the best fruit possible will still be grown there when their grandchildren operate the farm.
The next phase of the dream began in the Spring of 2008 when they broke ground on a 14,000 winery and 5,000 square foot tasting room. Continuing the dedication to providing the best environment possible, the winery and tasting room were designed in partnership with PG&E through their "Savings By Design" program to design buildings that are energy efficient and environmentally sound.
In August 2012 Pear Valley officially achieved Sustainability in Practice (SIP) Vineyard Certification. Attaining SIP Certification demonstrates dedication to vineyard practices that are environmentally sound, socially equitable and economically-viable. To read more go to http://www.vineyardteam.org.
Tasting Room Hours:
11am to 5pm 7 days a week by appointment