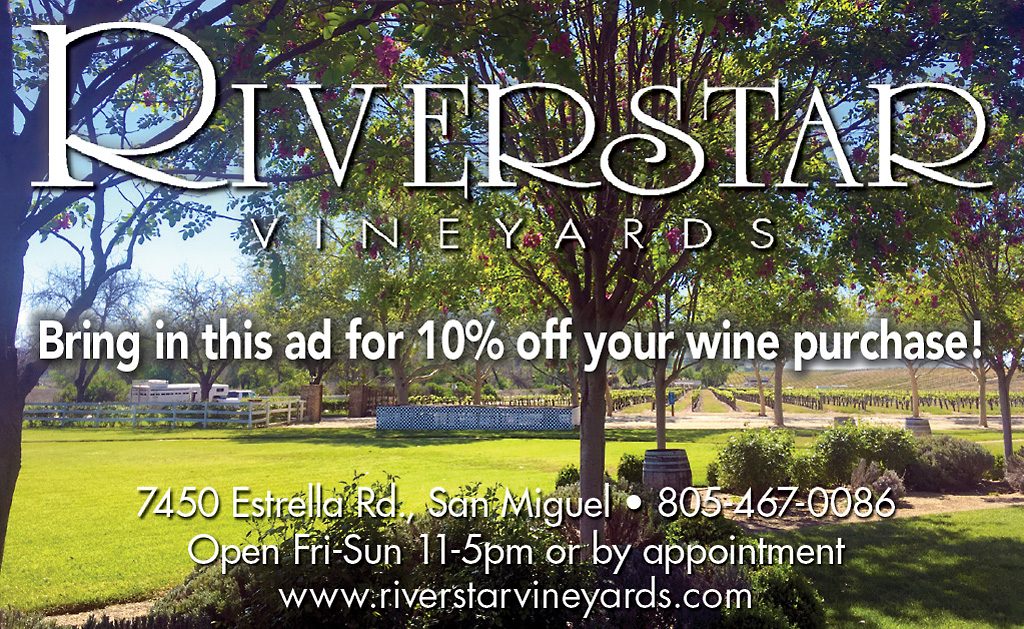 7450 ESTRELLA RD, SAN MIGUEL, CA 93451
7450 Estrella Road
San Miguel
California
93451
US
RiverStar Vineyards consists of approximately 80 acres and is family owned and operated. Our family has fallen in love with the lifestyle of farming grapes, producing wines and being involved with the community of Paso Robles and is proud to make this our home.
We invite you to become part of this lovely community too by visiting us or staying with us at our lovely Vacation Rental, located steps away from our welcoming Tasting Room.
Award-winning wines, great hospitality and unbelievable sunsets await you at RiverStar Vineyards!
https://www.slovisitorsguide.com/san-miguel/fruit-forward-family-first