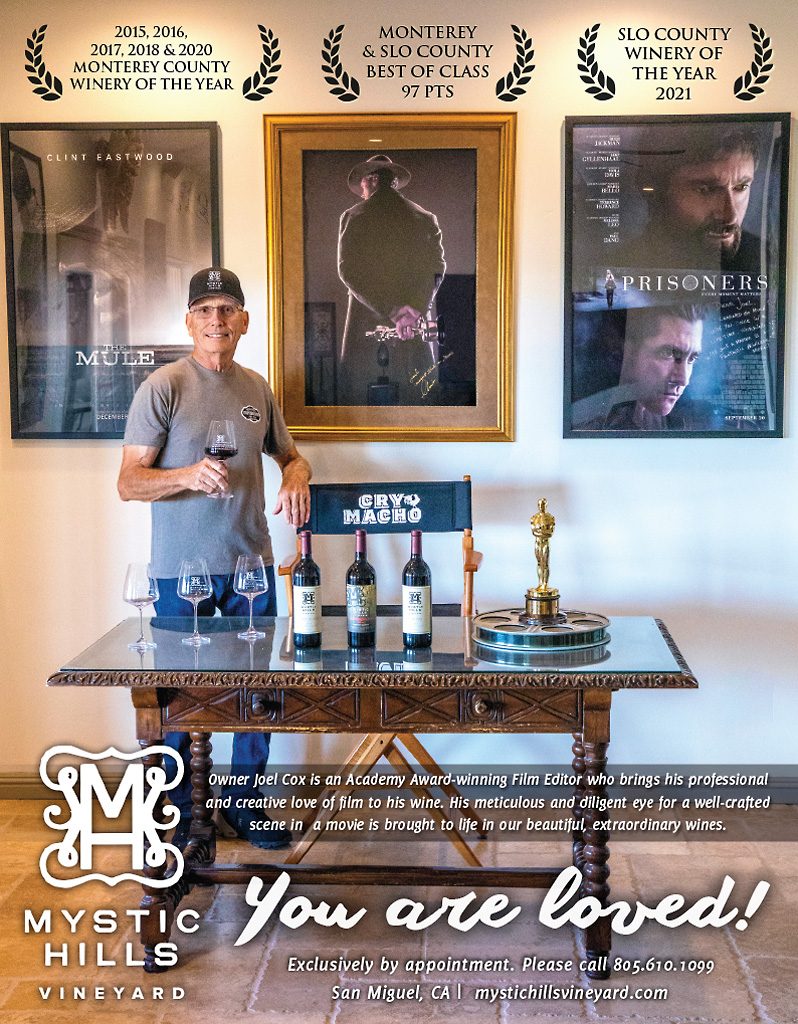 77869 Ranchita Canyon Rd, San Miguel, CA 93451, USA
Mystic Hills Vineyard is a boutique vineyard nestled in the beautiful rolling hills of San Miguel, California. We are blessed with crisp mornings acquired from the Pacific Ocean influence, and hot days soothed by the cooler afternoon winds. This climate, with the beneficial temperature swings, helps to create superior fruit for our wines.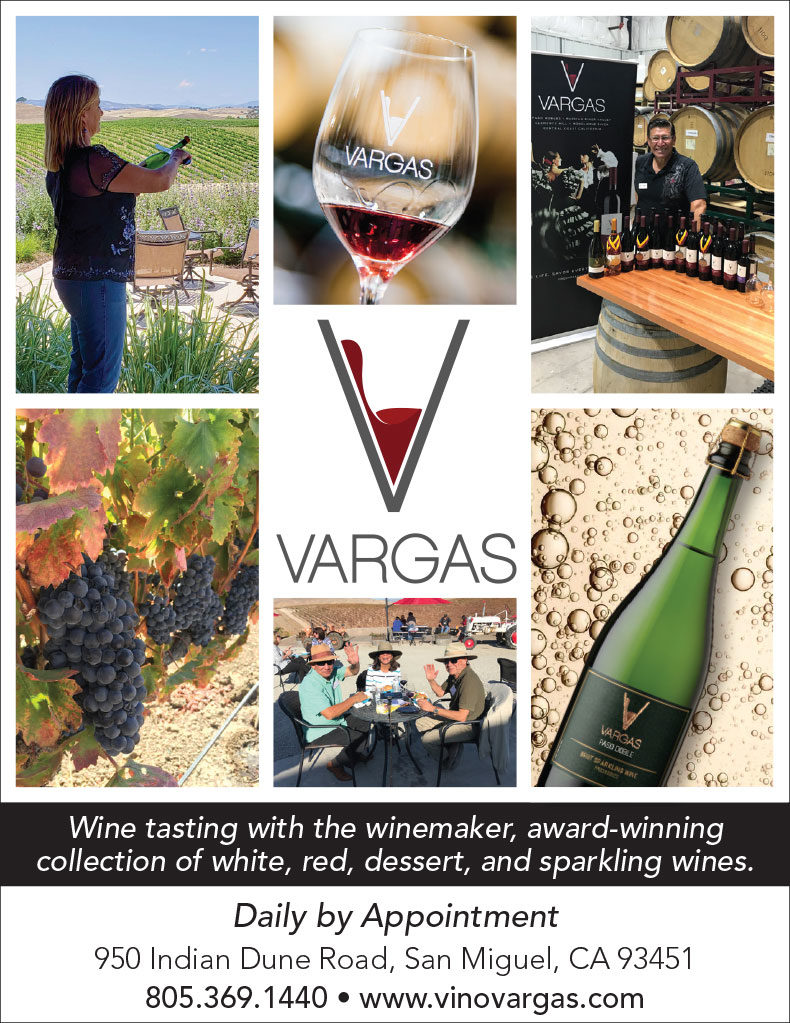 950 Indian Dune Rd, San Miguel, CA 93451, USA
Vino Vargas is nestled in the rolling hills of the Northwest Paso Robles region. Our modern winery is both an efficient example of winemaking and a warm place for you, your friends and family to discover some truly unique wines. Your tasting appointment will be personal, educational and fun. This means that you get to interact with our winemaker Pedro or our sommelier Vicky and really talk about the wines, winemaking philosophy or just sit back and enjoy the magnificent view.
PERSONALIZED WINE TASTING.
Please give us a call at 805-369-1440 to make a reservation for your personalized wine tasting at our Paso Robles winery.